Govs. Cuomo, Lamont and Murphy and other regional governors announce joint reopening planning initiative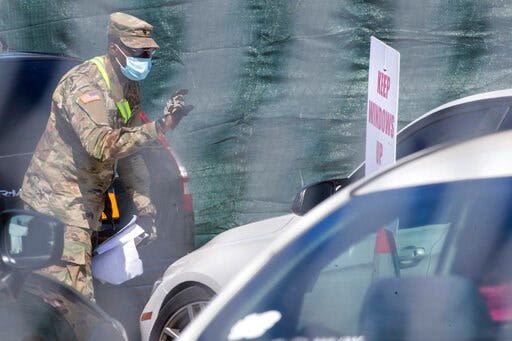 BRIEFING NOTES:
•Gov. Cuomo says he believes we are at a plateau with COVID-19 and should look forward to reopening with a smart plan. 
•Gov. Cuomo says cooperating with other governors in the Northeast will be key in reopening.
•"Plan has to fit the facts with the circumstances," Gov. Cuomo says.
•Gov. Cuomo says members of each governor's teams will begin formulating a calculated, data-driven reopening plan. 
•"Let's be smart and let's be cooperative," Gov. Cuomo says.  
•Gov. Murphy reiterates need for close coordination among states in any plan moving forward.
•Gov. Murphy says going it alone or moving forward too early will lead to "unintended consequences" which could be "grave."
•Gov. Lamont speaks, talks about how interconnected the states are due to tight-knit transportation corridors.  He says when it comes to reopening, states "cannot pull the trigger too early."
•Gov. Tom Wolf of Pennsylvania speaks, says he understands that good things happen when the state governors work together. "We need to do this right."
•Gov. John Carney of Delaware joins meeting, says Delaware is connected to region via the I-95 corridor and the coordination among governors will help with response efforts.  
•Gov. Carney says "our economies are connected" and "our states are connected in a real way."
•Gov. Gina Raimondo of Rhode Island joins meeting.  She says she is constantly thinking about what needs to be done to safely reopen the economy in a way that keeps everyone safe.  Gov. Raimondo says by working together, the best decisions can be made for residents.  "This virus does not care about state borders."
•Gov. Cuomo says working together and pooling resources is the smart thing to do. 
•Gov. Cuomo says working group between states will start working as soon as tomorrow.
•Gov. Cuomo was asked about President's Trump's tweet about having federal authority to reopen state.  The governor said he does have the authority, but there needs to be a plan in place.  He says the president can change the rules, but asks what the rules are?  More information is needed. 
•Gov. Cuomo was asked about New York City schools and said he has the authority to close the schools on a state level in this situation.  
•Gov. Cuomo says schools across the state are closed and will remain closed until state says they are open.
• Massachusetts Gov. Charlie Baker has joined the regional joint effort.
PHOTOS: Residents around the world cope with the COVID-19 outbreak