Gov. Hochul announces 20 new #VaxtoSchool pop-up vaccination sites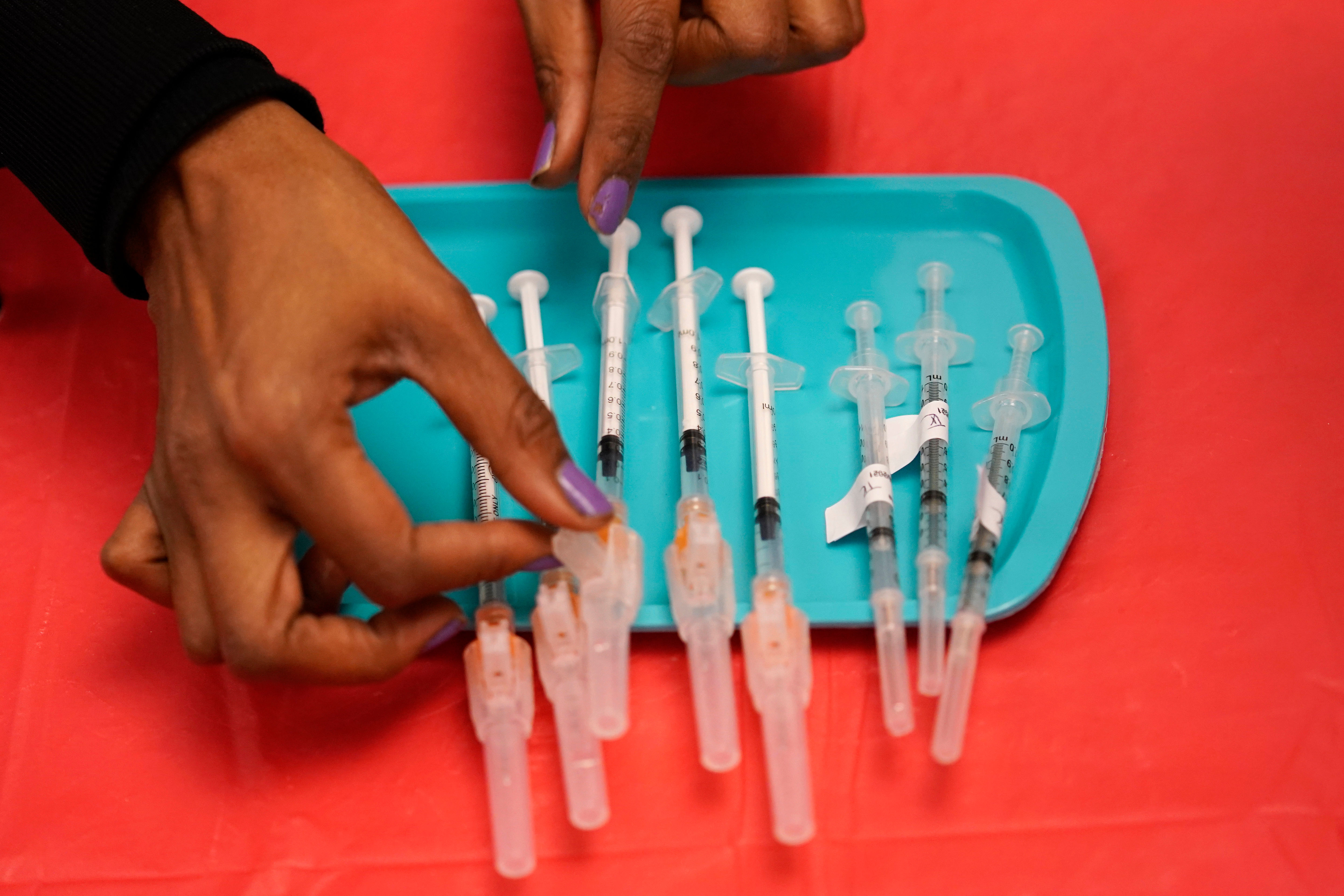 Gov. Kathy Hochul announced 20 new #VaxtoSchool pop-up vaccination sites on Thursday. 
The aim is to increase vaccination rates among school-aged New Yorkers. 
Hochul had previously announced that a total of 120 sites would be established over a 12-week period statewide.
The governor's office said the Department of Health is working with localities, community-based organizations and health care centers on the ground to establish these sites in all regions of the state. Partners, host outreach efforts are tailored to the communities they are built to serve. New locations are established on a rolling basis, and more sites will be announced each week over the 12-week period.

Kids between 12 to 17 will be given the Pfizer-BioNTech COVID-19 vaccine at the sites. 
Parents or guardians of a school-aged New Yorkers can also visit 
vaccines.gov
, text their ZIP code to 438829 or call 1-800-232-0233 to find a vaccine location.
NEW YORK CITY
East Flatbush - Life of Hope
1377 Brooklyn Ave
Brooklyn, NY 11203
Open: Thursday, September 30; 11:00 am - 5:30 pm
Vaccine Type: Pfizer-BioNTech
St. James Park
2550 Jerome Ave
Bronx, NY 10468
Open: Saturday, October 2; 12:00 pm - 4:00 pm
Vaccine Type: Pfizer-BioNTech
Mosholu Montefiore Community Center
3450 Dekalb Avenue
Bronx, NY 10467
Open: Friday, October 1; 10:00 am - 4:00 pm
Vaccine Type: Pfizer-BioNTech; Second shot POD
East Flatbush - Life of Hope
1377 Brooklyn Ave
Brooklyn, NY 11203
Open: Thursday, October 7; 11:00 am - 5:30 pm
Vaccine Type: Pfizer-BioNTech and Janssen/J&J
Variety Boys & Girls Club of Queens
21-12 30th Road
Astoria, NY 11102
Open: Saturday, October 9; 10:00 am - 4:00 pm
Vaccine Type: Pfizer-BioNTech; Second shot POD
Child Development Support Corporation (CDSC)        
NYC Back 2 School Fair
352 Classon Avenue (between Clifton Plaza & Lafayette Avenue)
Brooklyn, NY 11238
Open: Saturday, October 9; 11:00 am - 3:00 pm
Vaccine Type: Pfizer-BioNTech
Tracey Towers - 40 W. Moshulu Parkway Building #20
Bronx, NY 10468
Open: Saturday, October 9; 8:30 am - 4:00 pm
Vaccine Type: Pfizer-BioNTech
MID-HUDSON
Yonkers Public Library
1500 Central Park Ave
Yonkers, NY 10710
Open: Friday, October 1; 10:00 am - 4:00 pm
Vaccine Type: Pfizer-BioNTech
Grace Church Health Fair Mt. Vernon
52 South 6th Ave
Mount Vernon, NY, 10550
Open: Saturday, October 2; 10:00 am - 4:00 pm
Vaccine Type: Pfizer-BioNTech
Kingston High School
403 Broadway
Kingston, NY 12401
*For members of the Kingston School District only
Open: Saturday, October 2; 12:00 pm - 5:00 pm
Vaccine Type: Pfizer-BioNTech
MID-HUDSON
Wallkill Senior High School
90 Robinson Drive
Wallkill, NY 12589
*For members of the Walkill School District only
Open: Sunday, October 3; 10:00 am - 3:00 pm
Vaccine Type: Pfizer-BioNTech
Ossining High School (Located in the Gymnasium)
29 S. Highland Ave
Ossining, NY 10562
*For members of the Ossining School District only
Open: Thursday, October 7; 3:30 pm - 6:30 pm
Vaccine Type: Pfizer-BioNTech
Pilgrim Baptist Church, 80 N. Franklin Street
Nyack, NY 10960
Open: Saturday, October 9; 10:00 am - 4:00 pm
Vaccine Type: Pfizer-BioNTech
WESTERN NEW YORK
WNY Women's Foundation and Harvest House to host an Upskill and Wellness Symposium
175 Jefferson Ave
Buffalo, NY 14210
*For members only
Open: Friday, October 1; 5:00 pm - 8:00 pm
Vaccine Type: Pfizer-BioNTech
Lafayette High School/School #45
370 Lafayette Ave
Buffalo, NY 14213
*For members Lafayette High School/School #45 District only
Open: Saturday, October 2; 10:00 am - 1:00 pm
Vaccine Type: Pfizer-BioNTech
SOUTHERN TIER
Chenango Valley High School
221 Chenango Bridge Rd
Binghamton, NY 13901
*For members Chenango Valley High School District only
Open: Friday, October 1; 2:40 pm - 5:00 pm
Vaccine Type: Pfizer-BioNTech and Janssen/J&J
Broome-Tioga BOCES Main Campus
435 Glenwood Rd
Binghamton, NY 13905
*For members of the Broome-Tioga BOCES District only
Open: Friday, October 1; 10:00 pm - 12:00 pm
Vaccine Type: Pfizer-BioNTech and Janssen/J&J
FINGER LAKES
NW Rochester Prep
899 Jay Street
Rochester, NY 14611
*For members NW Rochester Prep District only
Open: Friday, October 1; 2:30 pm - 5:00 pm
Vaccine Type: Pfizer-BioNTech
Vertus Charter School
21 Humboldt St
Rochester, NY 14609
*For members Vertus Charter School District only
Open: Saturday, October 2; 10:00 am - 2:00 pm
Vaccine Type: Pfizer-BioNTech and Janssen/J&J
LONG ISLAND
Mastic Beach Fire House
1080 Mastic Road
Mastic, NY 11950
Open: Friday, October 1; 1:00 pm - 5:00 pm
Vaccine Type: Pfizer-BioNTech