Gov. Cuomo says every school in NY will have daily COVID-19 report card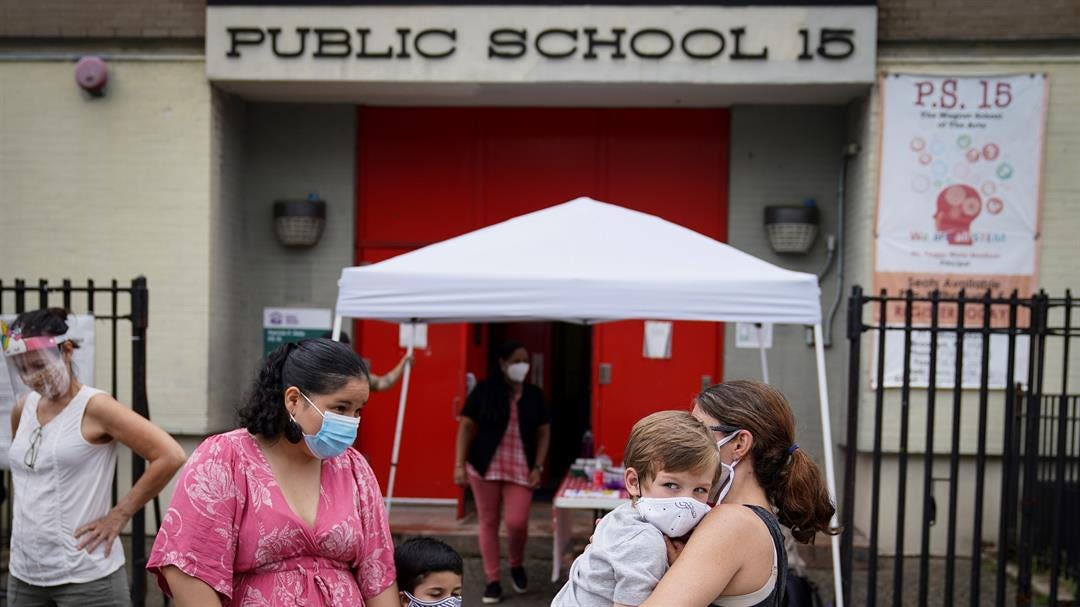 Gov. Andrew Cuomo held a briefing in New York City on Tuesday where he addressed a myriad of issues, including rising COVID-19 cases in colleges and making it easier to vote by mail.
"This is going to be a problem," said Cuomo, pointing to outbreaks at SUNY Oneonta, Cornell University, University of Buffalo, Hofstra University, SUNY Oswego, Colgate University, SUNY Fredonia.
He is urging students to practice social distancing and is requiring schools that have more than 100 cases in a two-week period to shut down in-person learning and move toward online learning.
The governor says all New York schools will be required to adhere to a
COVID Report Card
. The report card will provide data on virus cases and testing daily, and will posted online.
The governor also says he is signing an executive order to allow absentee ballots to be returned to drop boxes at more than 300 locations statewide. He says the ballots can be dropped off at any Board of Election office beginning today, at early voting sites from Oct. 24 until Nov. 1 and at polling sites on Election Day.
Gov. Cuomo also said that "Donald Trump caused the COVID-19 outbreak in New York" and ripped him for the lack of federal help amid financial distress caused by the pandemic. 
Gov. Cuomo also said he is "aware of the economic pain" caused by restaurants being shut down from indoor dining in New York City despite the low infection rate. He says there needs to be a compliance mechanism in place to avoid problems that opening bars caused. He says local governments need to continue to step up to enforce COVID-19 compliance.
PHOTOS: Coronavirus heroes