Firefighters save home in New Rochelle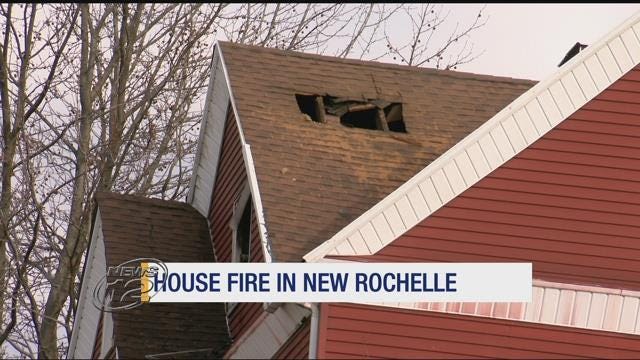 New Rochelle firefighters are being credited with saving a home from serious damage by quickly extinguishing a fire this morning.
Fire officials say the call came in around 7:15 a.m. about a fire at 63 Elm St. They say that the people living in the three-story house were downstairs when they smelled smoke.
Turns out the smoke was coming from a third-floor bedroom.  Fire officials say the homeowners were able to switch off the breaker before getting out and that helped.
It took firefighters about 20 minutes to get it all under control, even with cutting a hole in the roof for ventilation. "It was a good, aggressive attack. We had companies right in front, lines stretched, and we had to open the roof up. It was on the third floor so the truck company got up to the roof right quick and did a nice job of venting," says New Rochelle Fire Chief Andrew Sandor.
Investigators are still trying to figure out a cause. One firefighter suffered a minor injury.