Disney releases recipe to iconic Dole Whip snack amid park shutdowns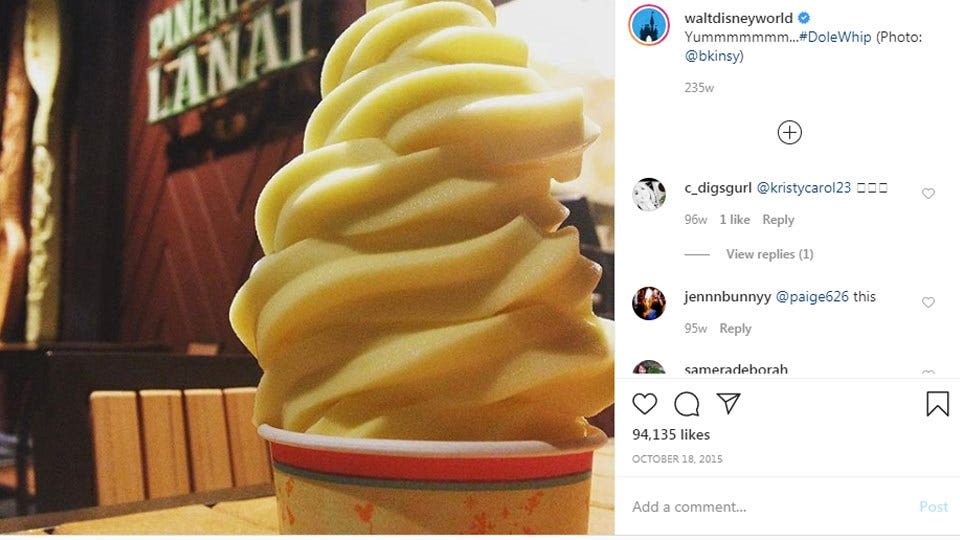 For many Disney lovers, there is no better treat on a hot theme park day than the famous Dole Whip.
The iconic snack is available at both Disneyland and Walt Disney World parks, and is made from pineapple soft-serve ice cream.
As Disney parks around the globe remain closed due to the coronavirus pandemic, Disney has released the Dole Whip recipe for guests to enjoy from the safety of their own home.
Dole Whip Ingredients:
-1 scoop of vanilla ice cream
-4 ounces of pineapple
-2 cups of frozen pineapple
How to make a Dole Whip:
Disney says to add all three ingredients into a blender and blend until it is smooth. It can be served as is, but Disney suggests putting the blended mixture into a piping bag and piping a swirl into your bowl for the soft-serve look.
Top it off with a cocktail umbrella and be transported to Adventureland.