Democrats endorse Isley for Mount Vernon mayor over Thomas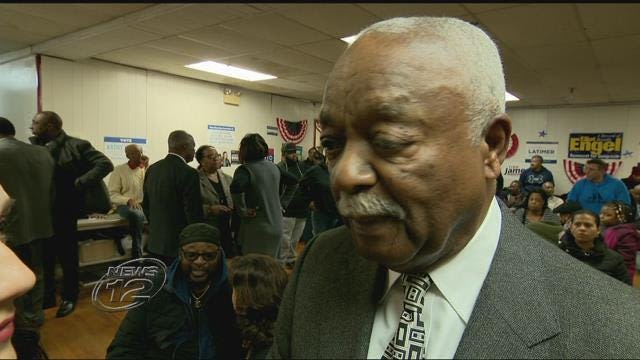 The Democratic Party voted Tuesday to officially endorse former Mount Vernon police commissioner Clyde Isley for Mount Vernon mayor.
It was standing room only inside the Democratic headquarters in Mount Vernon Tuesday evening as the Democratic Party held its convention to nominate candidates for Mount Vernon mayor, two City Council spots and county legislator. More than 100 district leaders were present to vote.
Isley beat out six other candidates for the party's backing. The other candidates included current Mayor Richard Thomas and City Council President Andre Wallace. Wallace had the second highest number of votes. Also on the list was former Mount Vernon Mayor Ernie Davis, who is attempting a political comeback, city jail employee Carlo Jean- Baptiste, City Councilwoman Delia Fuquarson and Shawyn Patterson-Howard, the president of the YMCA in Yonkers.
Thomas didn't receive the party's endorsement four years ago, but still won the election.
All candidates are expected to run in the primary on June 25.