David Stearns agrees to become Mets president of baseball operations, according to reports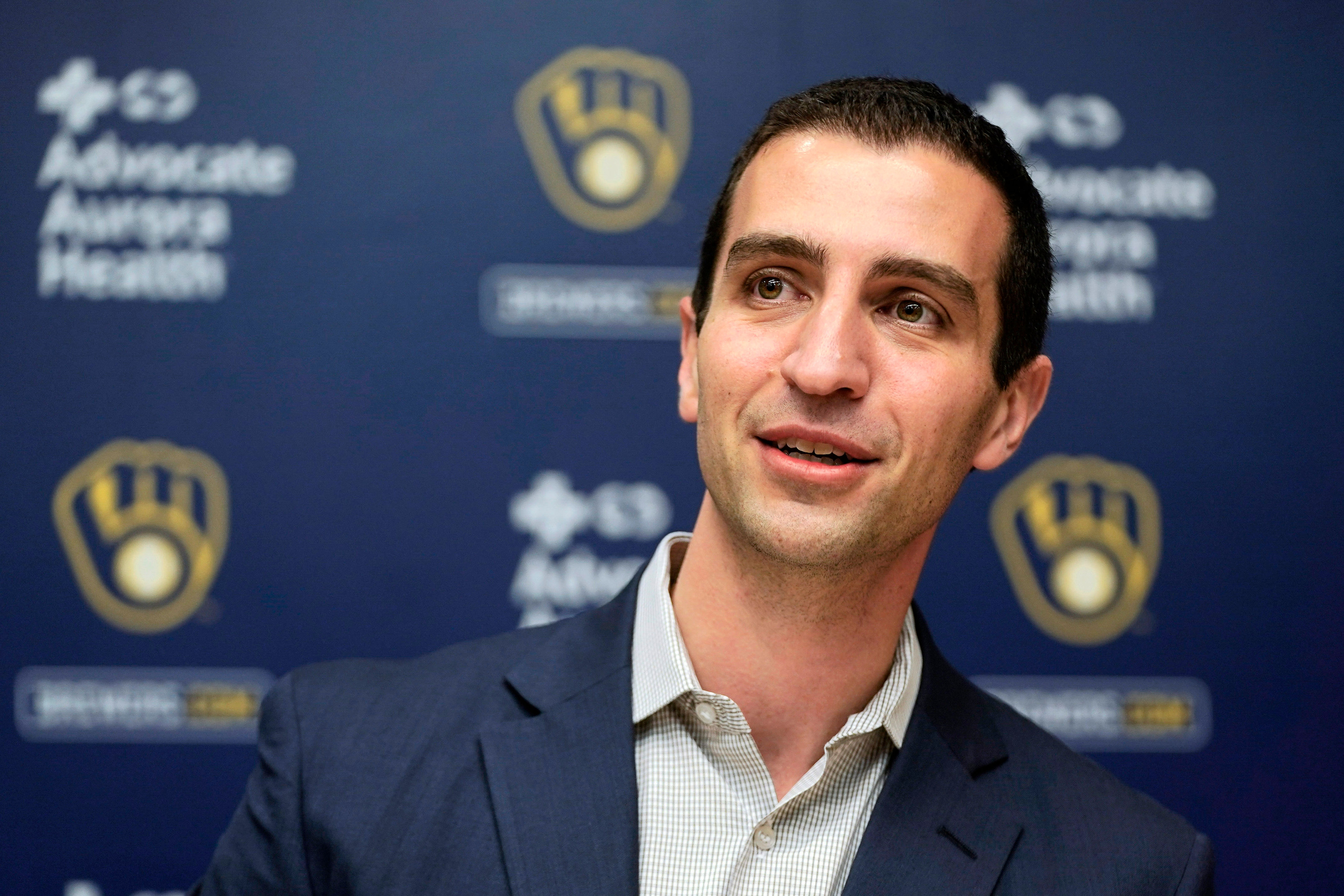 David Stearns has agreed to become president of baseball operations for the underperforming New York Mets, according to several reports.
The 38-year-old will serve under owner Steve Cohen and above general manager Billy Eppler, the reports said Tuesday. Stearns led the Milwaukee Brewers' baseball operations department from September of 2015 through the 2022 season before stepping down and moving into an advisory role.
Stearns is a New York City native and a Harvard graduate who interned with the Mets in 2007. There had long been speculation that he might one day return to Queens.
Milwaukee was one win from a World Series berth in 2018 and returned to the playoffs each of the next three seasons. The Brewers won NL Central titles in 2018 and 2021.
"Baseball has been an enormous part of my life, and I anticipate that it will continue to be an enormous part of my life," Stearns said last October when he stepped down as the Brewers president of baseball operations. "In what capacity, I think remains to be seen. I think that could be anything from being a fan — a really passionate fan — to one day working again in a senior leadership position. I'm not really going to close any doors."
Stearns takes over a team that opened the season with a record $355 million payroll and became a huge disappointment. The Mets began Tuesday a season-worst 13 games under .500 at 65-78 and were eliminated from the NL East race on Sept. 2. They were 10 games back in the wild-card chase with 19 to play and six teams ahead of them for the final berth.
New York's management gave up on the season ahead of the Aug. 1 trade deadline, jettisoning star pitchers Max Scherzer and Justin Verlander along with closer David Robertson, outfielders Mark Canha and Tommy Pham, and reliever Dominic Leone.
Stearns interned for the Pittsburgh Pirates in 2005 and '06, worked in the Arizona Fall League in 2007 and spent 2008-11 working for Major League Baseball, including time in the labor relations department. He was Cleveland's director of baseball operations from December 2011 through November 2012 and a Houston assistant general manager from 2013-15. He was hired by Milwaukee as general manager in September 2015 and promoted to president of baseball operations in January 2019.
Sandy Alderson was the Mets' general manager from 2010-18 and stepped down after being diagnosed with cancer. He returned as team president in November 2020, when Cohen bought the Mets from the Wilpon and Katz families. The Mets hired GM Jared Porter, who was fired in January 2021 after 38 days over revelations of sexually explicit text messages. Zack Scott, Porter's replacement as interim GM, was fired following an arrest on drunken driving charges and after the Mets became the first team to spend as many as 103 days in first place and then finish with a losing record (77-85). Scott was later aquitted.
Alderson hired Eppler in November 2021 while failing to find a president of baseball operations, then resigned near the end of the 2022.