Concert for The Rainforest Fund held at the Beacon Theatre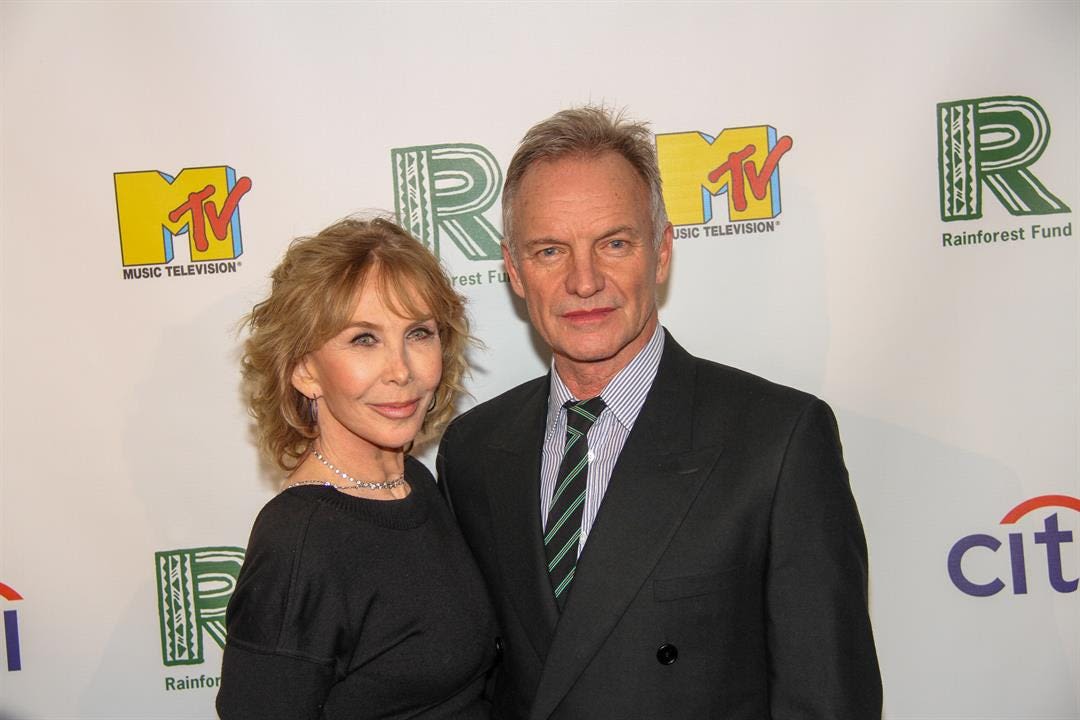 The Rainforest Fund 30th anniversary benefit concert was held Monday at the Beacon Theatre in New York City.
The "We'll Be Together" event was produced by Trudie Styler and hosted by Robert Downey Jr. It featured a host of legendary musicians lending their time to help the rainforest and celebrate the work of the fund over the last three decades.
Performers included Bruce Springsteen, John Mellencamp, James Taylor, Bob Geldof, Shaggy, Ricky Martin, MJ Rodriguez, Eurythmics, DMC, Debbie Harry, Adrienne Warren, Joe Sumner and Zucchero.
Robert Downey Jr. opened the show with the Robert Palmer song "Addicted to Love." Other notable performances included Bob Geldof's "I Don't Like Mondays" and Shaggy's version of Eddie Grant's "Electric Avenue."  DMC joined Debbie Harry in the "Call Me/Rapture Medley."  Sting sang Peter Gabriel's "Sledgehammer" with Gabriel's video from MTV playing in the background.
John Mellencamp and Bruce Springsteen performed together on "Pink Houses" and "Glory Days."
The show ended with every performer singing "Don't Stop Believing."
The Rainforest Fund dedicates itself to the preservation of the rainforest by defending the rights of the indigenous peoples living there.