Man riding lawnmower killed by car on Route 17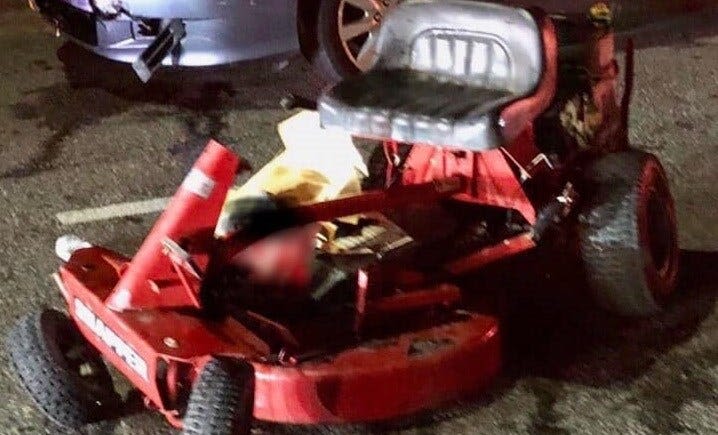 One Sloatsburg man was killed, and his brother seriously injured, in a crash involving a car and a lawnmower in Rockland County.
Police say Richard M. Mackey, 29, died this morning from injuries suffered when he and his brother Raymond, also 29, were hit as they tried to cross Route 17 on a lawnmower.
Investigators say it happened just before 9 p.m. Sunday near Washington Avenue in Sloatsburg.
Both men were taken to Hackensack Medical Center with serious injuries. Raymond Mackey, who is believed to have been operating the lawnmower, remains hospitalized.
The driver of the car remained at the scene.
The incident remains under investigation.