Bronny James in stable condition after suffering cardiac arrest at USC practice, spokesman says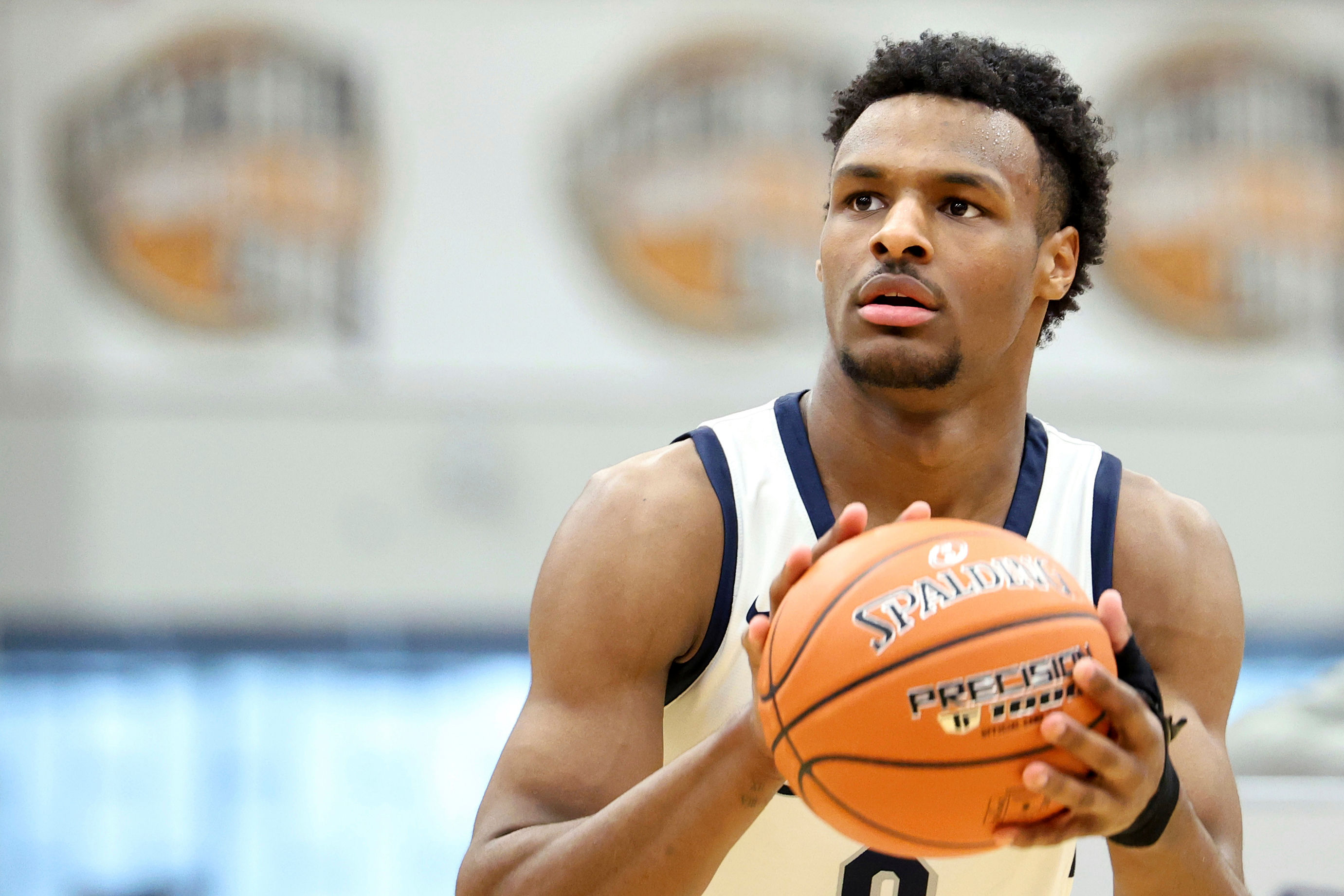 Bronny James, the oldest son of NBA superstar LeBron James, was hospitalized in stable condition on Tuesday, a day after going into cardiac arrest while participating in a practice at the University of Southern California, a family spokesman said.
The spokesman said medical staff treated the 18-year-old James on site at USC's Galen Center after he went into cardiac arrest on Monday morning. He was transported to a hospital, where he was in stable condition Tuesday after leaving the intensive care unit.
"We ask for respect and privacy for the James family and we will update media when there is more information," the spokesman said. "LeBron and Savannah wish to publicly send their deepest thanks and appreciation to the USC medical and athletic staff for their incredible work and dedication to the safety of their athletes."
USC spokesman Jeremy Pepper declined a request from The Associated Press for comment or additional details, citing student privacy concerns. The AP also left a message seeking comment from the Los Angeles County Fire Department.
A representative for USC outside the Galen Center on Tuesday said the school would not have a briefing or issue a statement about James' health scare.
Bronny James announced in May that he would play college basketball for the Trojans, whose campus is less than two miles from the downtown arena of his father's Los Angeles Lakers. USC's basketball team is holding offseason practices in preparation for a two-week European tour next month.
His father is the leading scorer in NBA history and a four-time champion, but Bronny James is an elite talent in his own right, establishing himself as one of the nation's top point guard recruits before he chose the Trojans late in the commitment cycle.
Buffalo Bills safety Damar Hamlin, who suffered cardiac arrest during an NFL game last season, tweeted his support: "Prayers to Bronny & The James Family as well here for you guys just like you have been for me my entire process."
Sports figures across the world also sent messages of support. Jayson Tatum, Trae Young and Donovan Mitchell were among many NBA stars tweeting prayers for James, while former Lakers forward Metta Sandiford-Artest wrote: "Prayers for Bronny. What a great kid. Come back stronger young fella. Get better and feel better."
Bronny James was stricken just over a year after USC freshman 7-footer Vincent Iwuchukwu collapsed during a practice. Iwuchukwu not only survived but returned to play for the Trojans in the second half of the season.
With his family fame and huge social media following, Bronny James has the top name, image and likeness valuation in sports at $6.3 million, On3.com estimates.
LeBron James has spoken frequently about his desire to play a season in the NBA with Bronny, the first of his three children with his wife, Savannah. The elder James recently confirmed he will play his 21st NBA season in the fall with the Lakers, his home since 2018.
Bronny's decision to stay close to home was a coup for USC, which is expected to have one of college basketball's most compelling teams next season after making its third straight NCAA Tournament appearance last March.
Bronny, whose name is LeBron James Jr., was one of the top college prospects in the country last season as a star two-way guard at Sierra Canyon School in suburban Chatsworth. His younger brother, 16-year-old Bryce, played at Sierra Canyon last season before transferring to Campbell Hall School in Studio City for the upcoming high school season.
Iwuchukwu, one of the nation's top college basketball prospects a year ago, went into cardiac arrest on July 1, 2022, with athletic trainers using an automated external defibrillator to revive him. Iwuchukwu had a battery-powered pulse generator known as an implantable cardioverter-defibrillator implanted in his chest, the Los Angeles Times reported.
Iwuchukwu made his Trojans debut Jan. 12 and eventually appeared in 14 games, including five starts. He will return this season to USC, which is expected to have a powerhouse team.