Barry Trotz taking over as general manager of Nashville Predators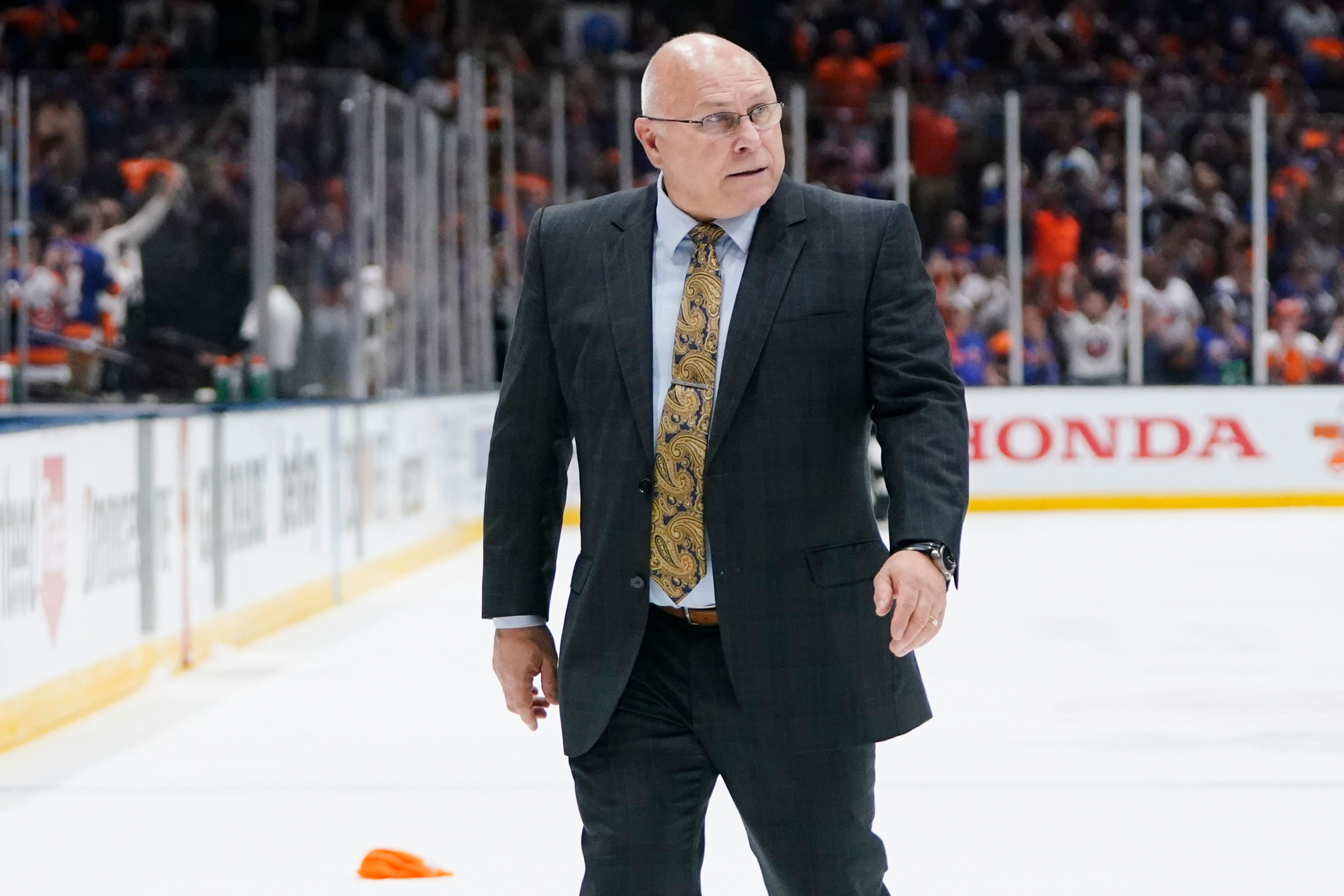 Barry Trotz is rejoining the Nashville Predators in their front office, succeeding David Poile, the only general manager in the NHL franchise's history.
The team announced the change Sunday, effective the end of June. Poile will retire from the role he has been in for more than 25 years and step into a position as an adviser to ownership, business and hockey operations.
"This is a decision that is best for me personally and best for the Nashville Predators," Poile said in a statement. "For the Predators, I believe it is time for a new voice and a new direction. I am proud of the foundation we have put in place in our hockey operations, investing in and improving every area of the department. This is the right time for someone else to move our franchise forward."
Trotz coached the Predators from before the team's inception in 1998 through 2014 and owns the record for the most victories in team history. He coached the Washington Capitals to the Stanley Cup in 2018 and was behind the bench for the New York Islanders from 2018-22.
"My heart has been in Nashville since that first season," Trotz said. "I believe I am prepared to succeed as an NHL general manager, and I have David to thank for that. I will work hard as a member of David's team for the next four months, and when I become GM on July 1, I pledge to do everything I can in leading our franchise to its first ever Stanley Cup."