Ex-Raider Derek Carr agrees to 4-year contract with Saints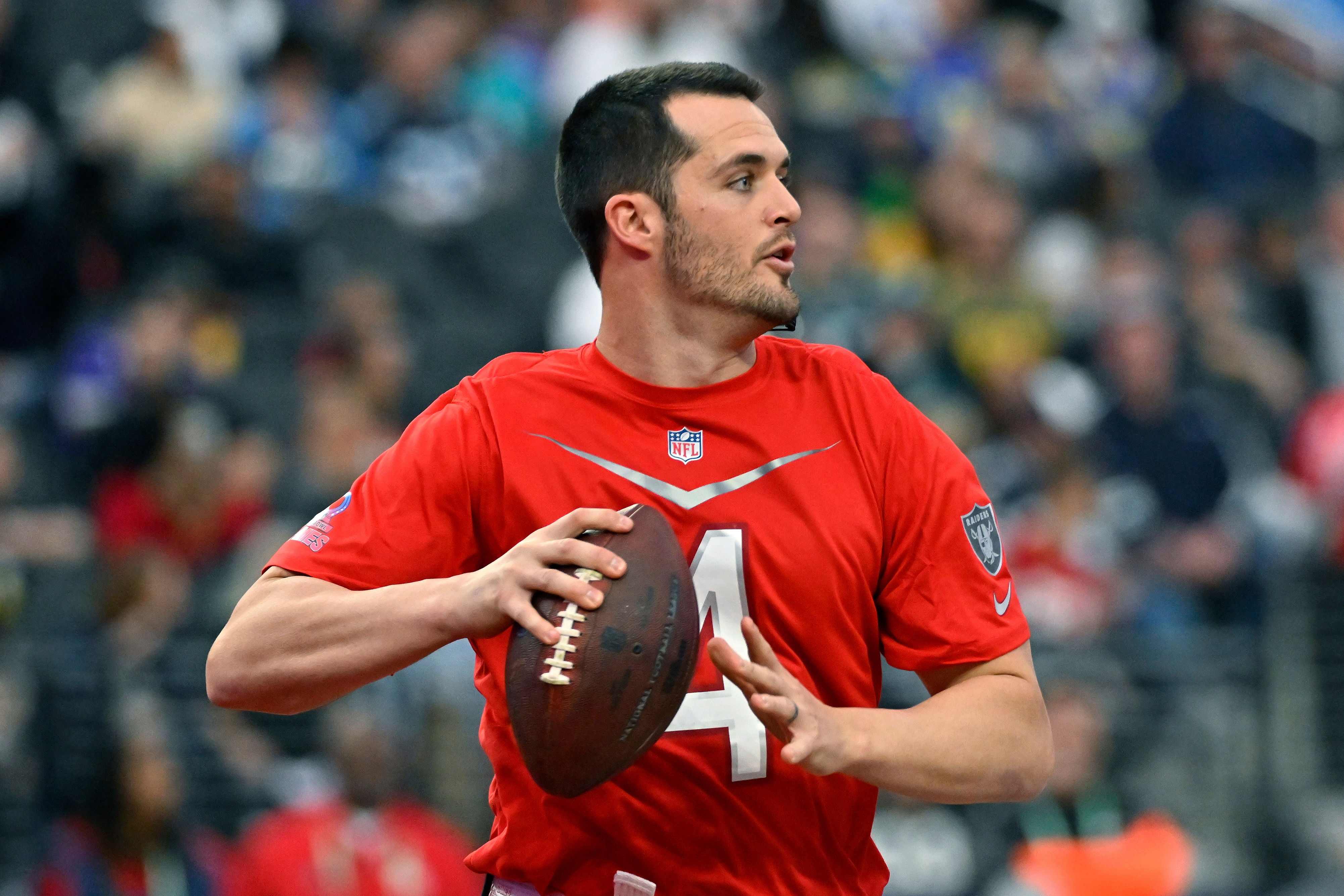 Derek Carr has proved repeatedly that he can produce as a passer.
What the former Raiders quarterback hasn't done is win in the playoffs, something he aims to change in New Orleans, where he'll be reunited with Dennis Allen - his first NFL coach.
Carr has agreed to a four-year contract with the Saints, and a person familiar with the situation said the deal could be worth up to $150 million.
The person spoke to The Associated Press about the contract's value on condition of anonymity Monday because financial terms were not released when the Saints announced their agreement with Carr, a four-time Pro Bowler who ranks fourth in the NFL in yards passing since entering the league.
"Derek's experience, leadership and skillset will be an asset to our offense," Saints general manager Mickey Loomis said.
Carr played nine seasons for the Raiders and holds club records for yards passing (35,222) and touchdown passes (217). But after struggling late last season, he was benched with two games remaining.
Carr, who turns 32 on March 28, was released by Las Vegas on Feb. 14 after he declined to waive the no-trade clause in his contract. Las Vegas needed to trade or release him by that date or $40.4 million of his contract over the next two years would have become fully guaranteed.
The knock on Carr was that his tenure as the Raiders' starting QB produced just two playoff appearances and no postseason victories. Now he will have an opportunity in New Orleans to demonstrate that he can get better results with a different organization.
Allen, meanwhile, urgently needs to win. He went 8-28 in his first head coaching job with the Raiders, but he got a second chance in New Orleans in 2022 after overseeing one of the NFL's best defenses during more than a half-decade as a coordinator under Sean Payton.
While New Orleans again fielded an elite defense last season, the Saints finished 7-10 and out of the playoffs because of an inconsistent and turnover-prone offense.
Allen was the Raiders' coach when the club selected Carr in the second round of the 2014 draft out of Fresno State. Four games into that season, Allen was fired. But he had positive early impressions of Carr that have been largely validated since.
"In addition to his talent, I admired his approach to the game, work ethic and commitment to get better every day in what were the formative stages of his career," Allen said. "From afar and when we played him as an opponent, I saw Derek's development into one of the most productive quarterbacks in the National Football League."
Carr indicated during the week of the Pro Bowl that a talk with Peyton Manning encouraged him to explore free agency. The Indianapolis Colts released Manning in 2012 and he went on to win a Super Bowl with the Denver Broncos after the 2015 season.
"I'm just looking for teams that have made that decision consistently that they'll do whatever it takes to put a winning program out there," Carr said on Feb. 2. "So for me, that's just to win, win a championship. That's at the forefront of the mind. It's not money."
Since 2006, the Saints have made the playoffs nine times and won a Super Bowl, but all of those postseason appearances came with franchise all-time passer Drew Brees at quarterback and Payton as coach. Brees retired after the 2020 season and Payton retired the following year before recently resuming his coaching career with the Denver Broncos.
Still, the Carr signing should provide a measure of stability for the Saints at an all-important position that was shrouded in uncertainty following last season.
Jameis Winston is under contract with Saints through 2023, but New Orleans could release him. His contract calls for a base salary of $12.8 million next season and he played in just three games in 2022 before losing his job - in part because of a back injury - to Andy Dalton.
Winston, who was hurt in Week 1, tried to continue playing in Weeks 2 and 3, when he threw five interceptions and was sacked seven times while passing for just two TDs.
When Winston asserted he was healthy enough to play again and wanted another chance, the Saints stuck with Dalton, who completed 66.7% of his passes for 2,871 yards with 18 touchdowns and nine interceptions in 14 starts.
Dalton, 35 and a 12-year NFL veteran, is due to be a free agent this offseason.