200th FDNY victim of 9/11-related illness laid to rest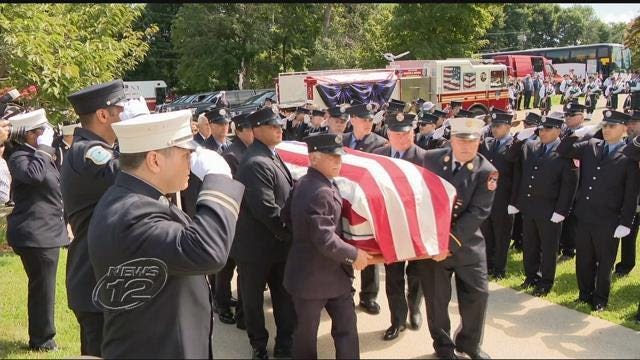 It was a final farewell in Orange County Wednesday where dozens attended services for retired FDNY firefighter Richard Driscoll – the 200th member of the department to die from a 9/11-related illness.
The somber day in Monroe was marked by the sounds of bells and bagpipes at Sacred Heart Church.
Driscoll, 73, of Monroe, passed away last week after a long battle with cancer believed to be caused by toxic dust at ground zero. He was cited for bravery five times throughout his career before retiring in 2002.
After church services ended, Driscoll's widow was given her husband's FDNY helmet. The Vietnam veteran was buried at the Orange County Veteran's Memorial Park.
"We wish Richard a farewell in true fire department fashion as we have every member that's passed since the World Trade Center," says FDNY Commissioner Daniel Nigro.
On Tuesday, the Victim Compensation Fund officially passed in the Senate and now awaits President Donald Trump's signature.