11-year-old entrepreneur from Yonkers receives national recognition for brand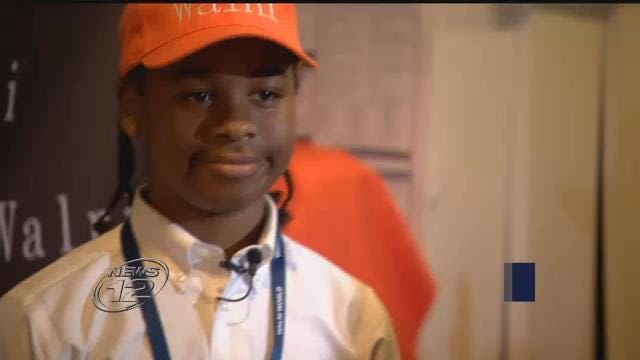 An 11-year-old entrepreneur from Yonkers has received national recognition for his creations.
William Inlaw's hats called Walni - or Inlaw spelled backward - come in different colors and have different meanings.
He launched his brand Wednesday afternoon on West 60th Street in Manhattan.
Inlaw says he had the idea to create this line after seeing his two older sisters bullied.
His idea is that the hats promote positivity and are meant to inspire people to dream big.
His hats were included in the 61st annual Grammy Awards gift bag this year. Those bags were given to presenters, nominees and award winners.
A portion of the proceeds are being donated to Lock Arms and Link Dreams, a nonprofit that supports children with learning disabilities.