Yonkers files suit against pharma companies for role in opioid epidemic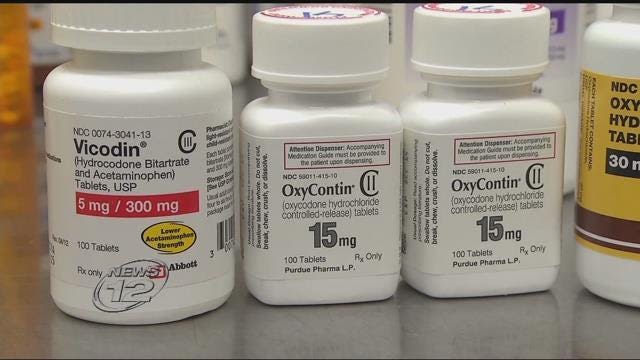 The city of Yonkers is suing opioid manufacturers and distributors for their role in the opioid epidemic.
The lawsuit has been filed against Purdue Pharma, as well as some other groups, in an attempt to recoup thousands of tax dollars spent every year in Yonkers to fight the epidemic. The complaint says hundreds of Yonkers residents have died from overdoses and battled addiction.
The complaint comes as Westchester, Rockland, Orange and Putnam counties have filed similar lawsuits against pharmaceutical companies they say have intentionally mislead doctors and the public about the dangers of opioids.
Yonkers Mayor Mike Spano says 32 Yonkers residents died last year in opioid-related deaths. He hopes the lawsuit sends a message and helps curb the crisis.
"There is clearly a responsibility and a burden that needs to be placed on the manufacturer of these drugs," says Spano.
Nobody sees the results of opioid addiction more than first responders, including those that work at Empress EMS in Yonkers. Services like those cost the city hundreds of thousands every year.
"You never know what you are going to find," says Empress EMS Capt. AJ Briones. "You have patients that are unconscious, not breathing, sometimes in cardiac arrest multiple times a day."
News 12 reached out to Purdue Pharma, who released a statement saying, "These sensationalized claims are part of a continuing effort to try these cases in the court of public opinion rather than the justice system…Purdue is deeply concerned about the impact of opioid abuse and addiction on families and communities across the country – driven by heroin and illicit fentanyl."
Purdue also pointed out that a North Dakota judge dismissed a similar lawsuit filed against them.