Wine store owner fears big box competitor will run him out of business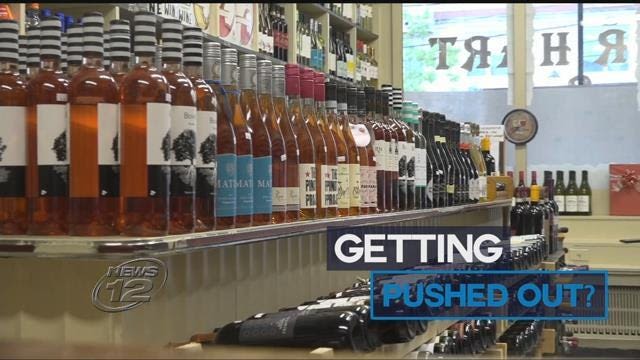 A small wine store business owner in White Plains is begging the state for help after learning that a major liquor store is coming to his area.
Sham Singh, the owner of Carhart Wine & Liquors, fears that if Total Wine & More opens, he will be out of business.
"These are people that make $2.5 billion to $3 billion a year. They don't need another store here," he says.
The major wine retailer has put in their bid for a liquor license, so Singh is begging the state Liquor Authority to not grant Total Wine a liquor license because he says if they do he could lose everything.
Sham says he's asked local officials for help, but if the liquor license is granted and they receive building permits, Total Wine has every right to move in.
The potential owner of Total Wine in Hartsdale says they are only worried about one thing.
"I think the key for us is how do we best serve the consumers in Westchester County and how do we provide the consumers a fantastic selection, great prices and great service," says Robert Trone, owner of Total Wine in Hartsdale.