Westchester executive order helps non-English speakers access services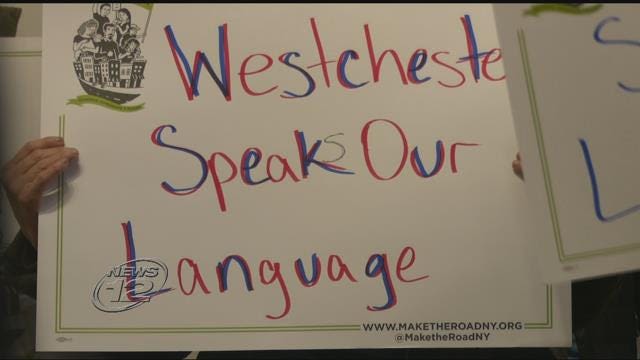 Westchester is making it easier for non-English speakers to access county services.
On Tuesday, Westchester County Executive George Latimer signed an executive order in Tuckahoe, directing county offices to translate documents and forms into eight prominent languages, including Spanish, Italian, Chinese and Arabic.
Although there are not state and federal laws requiring the translation, immigrant advocates say it is a service that is desperately needed.
"This executive order sends a clear message that we want every person that lives in this community to feel safe getting the information that they need to care for their families," says Latimer.
English is not the primary language of nearly 30 percent of the population in Westchester County.