Weekly US applications for jobless benefits slide to lowest level in 5 months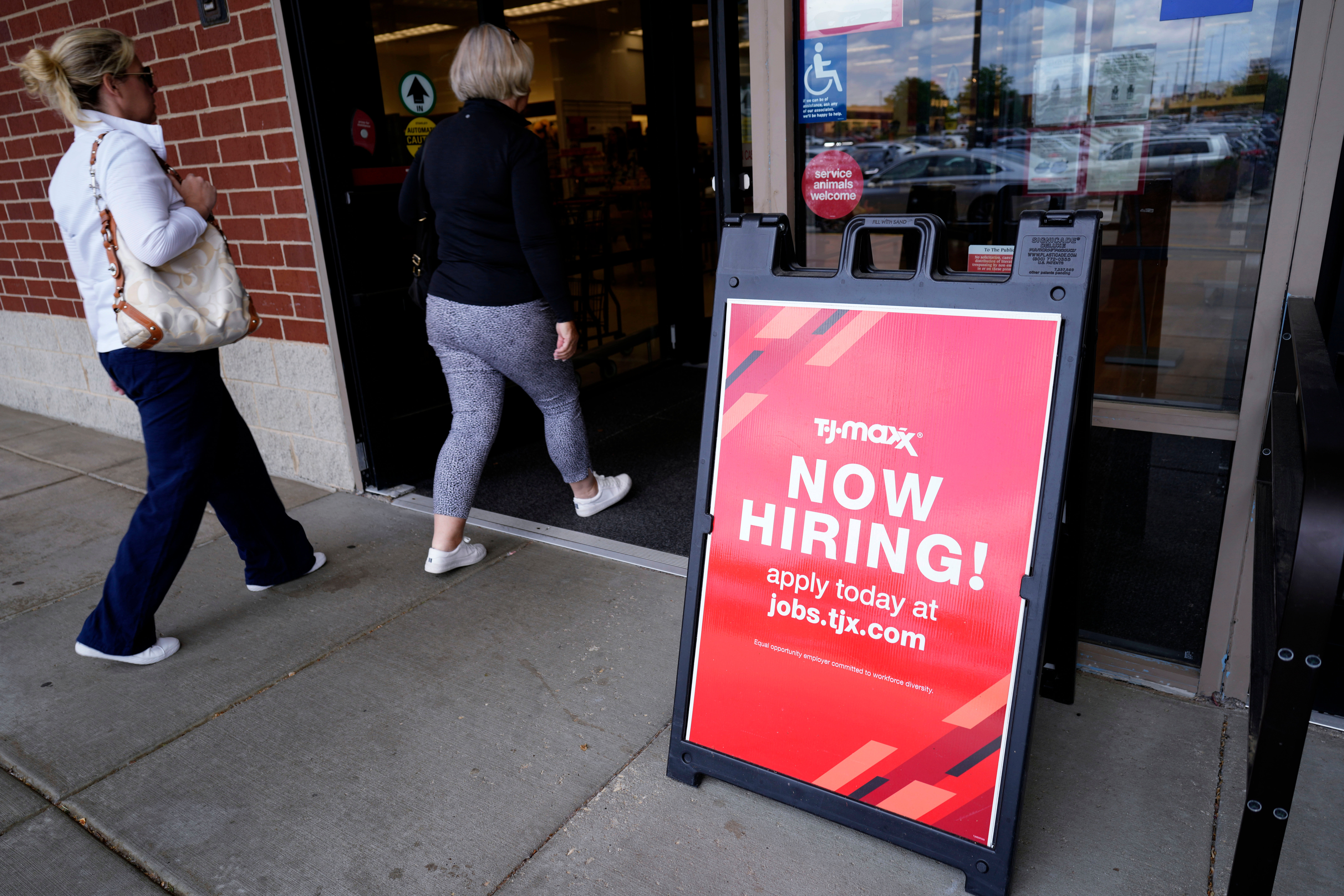 The number of Americans applying for jobless benefits slid last week to its lowest level in five months, further evidence that the U.S. labor market continues to defy the Federal Reserve's attempts to cool it off.
U.S. applications for unemployment benefits fell by 7,000 to 221,000 for the week ending July 22, from 228,000 the week before, the Labor Department reported Thursday. That's the fewest since February.
The four-week moving average of claims, which smooths out some of the week-to-week volatility, fell by 3,750 to 233,750.
Jobless claim applications are broadly seen as a proxy for the number of layoffs in a given week.
For a few weeks this spring, jobless claims had appeared to reach a sustained, higher level, above 260,000. But for more than a month now, claims have settled lower as the labor market remains one of the healthiest parts of the U.S. economy.
Since more than 20 million jobs vanished when the COVID-19 pandemic hit in the spring of 2020, U.S. employers have added jobs at a blistering pace, more often than not beating forecasts. Despite the fastest interest rate hikes since 1989, the unemployment rate has hardly budged, remaining at a historically low 3.6%.
Fed officials have said that the unemployment rate needs to rise well past 4% to bring inflation down, but recent government data showed that consumer prices fell in June to their lowest level since early 2021 — 3% compared with a year earlier — and much closer to the Fed's target of 2%.
Despite that, on Wednesday, the Fed announced that is was raising its benchmark borrowing rate by another quarter-point after pausing in June for the first time in more than a year. Fed Chair Jerome Powell gave no hint as to what officials might do at future meetings.
The U.S. economy has broadly been resilient in the face of the Federal Reserve's aggressive rate-hiking campaign in its effort to stifle persistent inflation not seen since the early 1980s.
The U.S. economy grew at a 2.4% annual pace from April though June, the government reported Thursday, even better than the 2% annual pace in the first quarter of 2023.
While there have been a number of high-profile layoffs recently, mostly in the technology sector, the overall labor market remains healthy.
IBM, Microsoft, Salesforce, Twitter, Lyft, LinkedIn, Spotify and DoorDash have all announced layoffs this year. Amazon and Facebook parent Meta have each announced multiple job cuts since November.
Outside the tech sector, McDonald's, Morgan Stanley and 3M have also recently cut jobs.
Overall, 1.69 million people were collecting unemployment benefits the week that ended July 15, about 59,000 fewer than the previous week and the fewest since January.