US home sales fell again in January; prices edged higher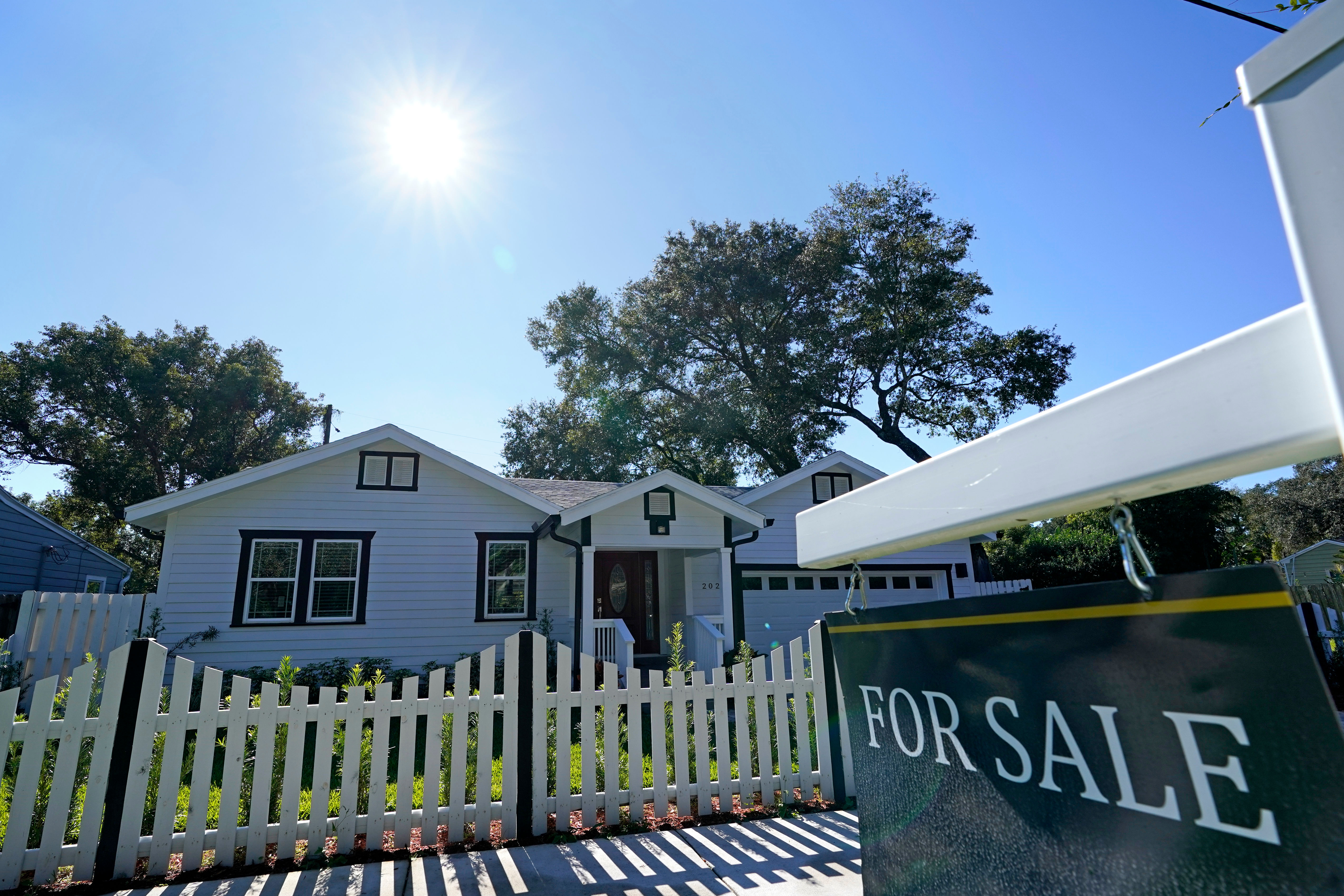 The nation's housing slump dragged on into January as home sales fell for the 12th consecutive month to the slowest pace in more than a dozen years.
The National Association of Realtors said Tuesday that existing U.S. home sales fell to a seasonally adjusted annual rate of 4 million properties last month. That's the slowest annual pace since October 2010, when the housing market was still reeling from the 2008 foreclosure crisis.
January's sales cratered by nearly 37% from a year earlier and slipped 0.7% from December. Economists had projected a modest monthly rise in sales, according to FactSet.
The median U.S. home price edged up 1.3% from January last year to $359,000. That's the slowest annual increase in home prices since February 2012. The median home price is down around 13% since it peaked in June last year.
The modest monthly sales drop and small increase in home prices suggests the housing market downturn may be nearing an end, said Lawrence Yun, the NAR's chief economist.
"We have to wait until things develop, but perhaps home sales are bottoming out right now," he said.
The path to homeownership was still largely unsurmountable for many Americans in January, as mortgage rates eased from their November highs, but remained roughly double what they were a year earlier. As rates rise, they can add hundreds of dollars to monthly mortgage payments.
Still, some market trends have begun shifting in buyers' favor. The number of homes for sale remains tight by historical standards, but increased 2.1% in January from the previous month to 980,000 properties, snapping a five-month skid, and was up 15.3% from January last year, the NAR said.
That amounts to a 2.9-month supply at the current sales pace, up from 1.6% in January last year. In a more balanced market between buyers and sellers, there is a 5- to 6-month supply.
"Inventory remains low, but buyers are beginning to have better negotiating power," Yun said. "Homes sitting on the market for more than 60 days can be purchased for around 10% less than the original list price."
While home prices rose overall, they fell in roughly half the country last month, Yun noted.
On average, homes sold in 33 days of hitting the market in January. That's up from 26 days in December and 19 days in January last year. The increase reflects more properties sitting on the market longer, though more than half of all homes sold last month were snapped up in less than a month of being put up for sale, the NAR said.
Having more homes to choose from likely helped out first-time homebuyers, which accounted for 31% of January's home sales, unchanged from the previous month, but up from 27% a year earlier.
Overall, the market remains competitive, though not as frenzied as it was a year ago, when multiple offers and buyers paying well above asking prices were more common.
"Buyers can anticipate some good negotiating power for those homes that are sitting on the market for a long period," Yun said.
Existing home sales sank nearly 18% in 2022 as mortgage rates climbed to a two-decade high of 7.08% by the fall. As rates rise, they can add hundreds of dollars to monthly mortgage payments.
The average weekly rate on a 30-year mortgage has been hovering above 6% since mid-November, but jumped last week to 6.32%, its highest level in five weeks, according to mortgage buyer Freddie Mac. A year ago it was 3.92%.
Mortgage rates have been rising as the Federal Reserve continues to boost its key lending rate in a quest to cool the economy and tame inflation. Investors' expectations for future inflation, global demand for U.S. Treasurys and what the Fed does with interest rates can also influence the cost of borrowing for a home.
Home loan rates are likely to remain a significant hurdle as long as the Fed keeps raising its key interest rate. At its first meeting of 2023 earlier this month, the Fed raised its benchmark lending rate by 25 basis points, its eighth increase in less than a year. That pushed the central bank's key rate to a range of 4.5% to 4.75%, its highest level in 15 years.
Fed Chair Jerome Powell noted that some measures of inflation have eased, but he appeared to suggest that he foresees two additional quarter-point rate hikes this year.