Urban cowboys: NYPD wrangles loose cow on Major Deegan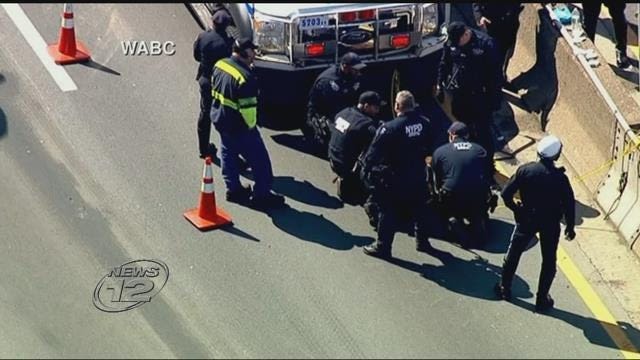 The NYPD wrangled a cow on the loose on the Major Deegan Expressway Tuesday.
The 8-month-old calf got loose near Yankee Stadium just before noon. It was eventually corralled by city police officers.
It is not yet known how the cow ended up on the Major Deegan.
No one is really sure where it came from, but its future is clear. The calf is in good hands at an animal sanctuary in New Jersey. They've named it "Major Deegan."