Turn To Tara: Historian highlights Rockland's role leading up to civil rights movement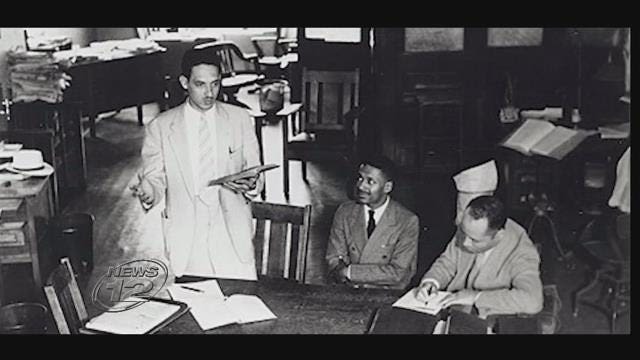 A local historian is highlighting the fact that Rockland County played a pivotal role in the lead-up to the civil rights movement.
Thurgood Marshall, the first African-American Supreme Court justice who led the landmark legal battle that brought school segregation to a crashing halt, also fought for equality in Rockland County.
Historian Joe Allen has produced the documentary "
Two Schools in Hillburn
," which details the desegregation battle in Hillburn in 1943. Glenda Royster recalls the painful memories of the events in the documentary.
"We had crosses burned on our houses, called names, we had no rights, we didn't realize that was wrong, because that what's life was like at that time," she says. "Back then, it was really hard, you had to really try to keep your spirits up."
When African-American children were forced to attend an all-black school, parents eventually kept their students home in protest.  They also brought in an up-and-coming lawyer from the NAACP to champion their cause: Thurgood Marshall.
The brash young attorney fought to integrate Hillburn's all-white elementary school and won.
Eleven years later, he would go on to fight the case that became a cornerstone of the civil rights movement - Brown vs. the Board of Education.
In 2018, Sen. David Carlucci pushed a bill to honor that local legacy. If it passes, a portion of Route 17 in the village will forever be known as the Thurgood Marshall Memorial Highwway.