'They were vulgar.' Ulster County couple says they're receiving awful messages over rumors they took migrants in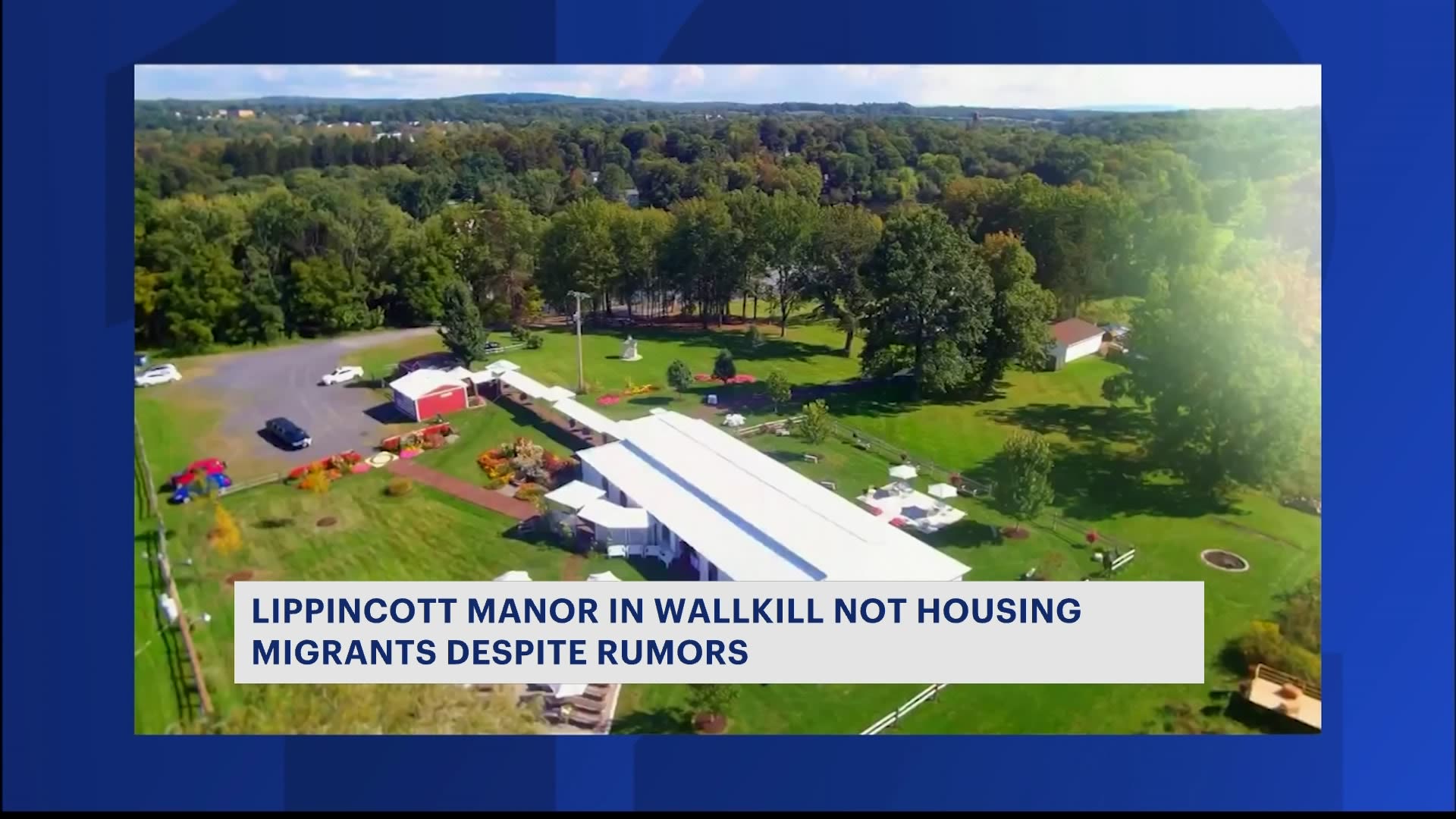 An Ulster County couple say they are getting terrible messages from people who think they are housing migrants, when they're not.
Patricia and Martin Van Dyk own the wedding venue Lippincott Manor in Wallkill, which is now in its 18th season.
The Van Dyks say, somehow, a rumor spread that migrants are staying on their property. However, they say they do not even have hotel rooms.
They say they only do weddings and some of their couples had room blocks canceled where the migrants are now staying at the
Crossroads Hotel
.
"They were vulgar, obscene and it was just very, very upsetting, so we just want to set the record straight," Patricia Van Dyk said.
The Van Dyks have since helped couples find other rooms. They say they would never take the migrants in even if they could.