Teen fights to change name back to Tappan Zee Bridge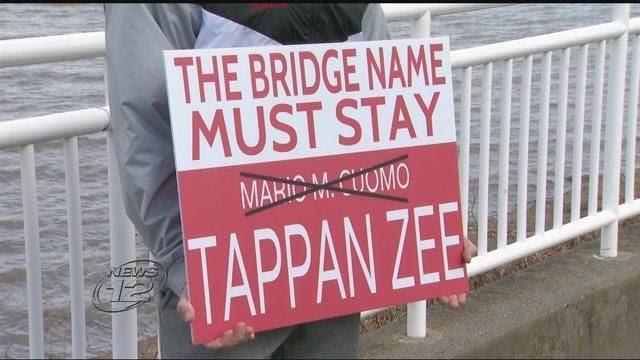 A teenager in Rockland County is fighting to bring back the name of the Tappan Zee Bridge.
David Dunlop isn't happy that the new bridge was named for the Gov. Andrew Cuomo's late father Mario.
The 17-year-old senior at Tappan Zee High School says he has been inspired to make his own "Save Our Tappan Zee" signs.
A petition was sent to state lawmakers and the governor to keep the name, but it was rejected. Dunlop says he's not discouraged. "We're just going to keep going until it gets changed back.  We know we have the support here in Rockland, and we have the support in Westchester, and we know that more and more people are learning about it across the state and the Northeast every day that we keep going." 
Dunlop vows to continue distributing his signs and build up support.