Storm-induced sinkhole shuts downtown Yonkers street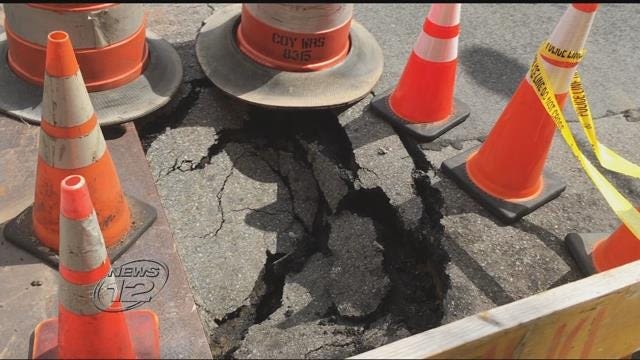 A sinkhole is forcing a downtown Yonkers street to be shut down.

Orchard Place is blocked between Orchard Street and Nepperhan Avenue. 

City DPW crews are currently trying to fix the sinkhole, which first opened up after this week's wild weather.

Metal plates were covering the original hole, and now some more of the street has caved in.

Orchard Place is going to remain closed indefinitely.