Statue of Liberty evacuated after nearby construction fire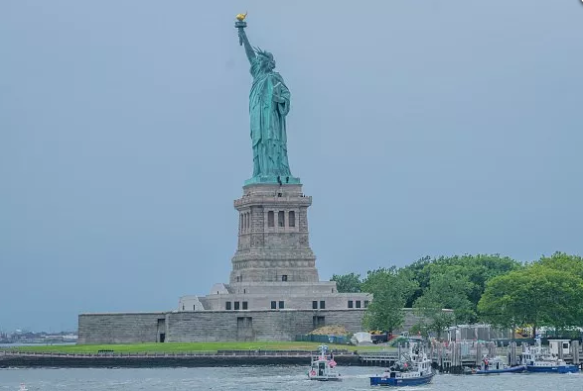 NEW YORK - (AP) - The Statue of Liberty is open again after about 3,000 people were evacuated from Liberty Island because of a small construction fire.
Park spokesman Jerry Willis says regular ferry service to the island was resuming around 2 p.m. on Monday.
Willis says a construction worker was treated at the scene for a minor injury after the fire started at a propane tank about two hours earlier.
It happened in an area where a security screening building is being constructed.
Willis estimated the distance between the statue and the fire at 100 to 200 yards.