Spring Valley Memorial pool reopens following low chlorine levels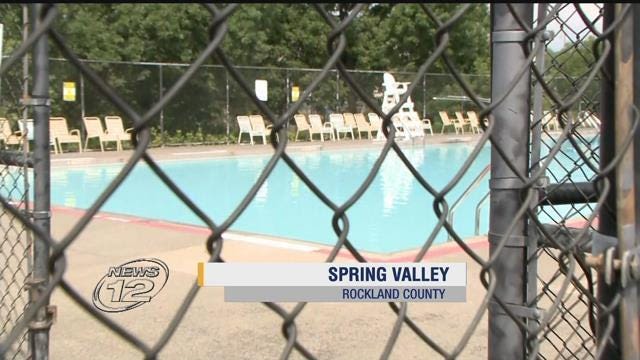 A public pool in Rockland County is back open after county health officials shut it down Tuesday.
The Spring Valley Memorial pool in Spring Valley reopened Wednesday afternoon after an inspector declared it safe for swimmers.
The pool was shut down after county health officials discovered the facility's chlorine levels were so low that it posed a public health hazard.
Health officials say pools with low chlorine can make swimmers sick.
They also say the pool's management should have self-closed the facility the moment they found a pH imbalance.           
Those who use the pool say it's one of the village's few outlets for kids and teens.
County health officials say they had to shut down public pools in the area 76 times last year due to health hazards.