Sports Rush Preview: Rye beats rival in OT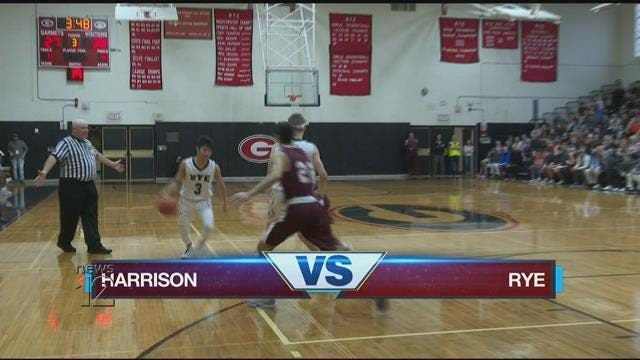 Now that the holiday season is behind us, high school basketball across the Hudson Valley is getting into the meat of its schedule.
Before a packed house in Rye, the Garnets went to overtime to beat their rivals, Harrison High School, in overtime 63-53. The Garnets were paced by James Mackle with 17 points and Matt Tepedino with 14.
The red-hot Tappan Zee Dutchmen got big games from Danny Linehan, Kevin Clancy, Dan Tarpey and blasted Clarkstown South 67-26.
Hendrick Hudson got 10 points from Josh Gillison as they defeated a Ramapo team that had won four of their last five, 57-46.
For the week's best highlights, tune in to the Sports Rush every Monday night. The show airs tonight at 9:30 p.m. and 11:30 p.m. on News 12+, channel 61.