Slick roads create slippery conditions for drivers in Nanuet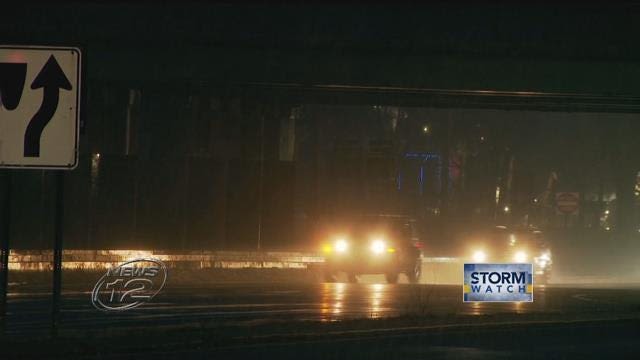 The snowfall created slippery conditions for drivers on Route 304 in Nanuet on Sunday.  

Some drivers like Courtney McGrath said they were not looking forward to driving in the snow, especially heading into work Monday morning. But McGrath, a teacher in New York City, lucked out  – the city canceled school for Monday.  
Cliff Woodfield, of New City, said driving in the snow doesn't bother him. 

"Well you got these people who drive these SUVs who think they can do 65 mph," he said. 
Graeme drives an SUV and said he's learned the hard way that you're not invincible in a larger car.
AJ Knapp, first assistant chief with the Nanuet Fire Department, said his department was ready to respond to any accidents that may happen overnight.

"No matter what type of car you have, how you stop is a different thing," he said. 

Driving conditions were expected to get worse, so officials urged drivers not to go on the road unless they absolutely have to.