Tenants search for belongings after Yonkers fire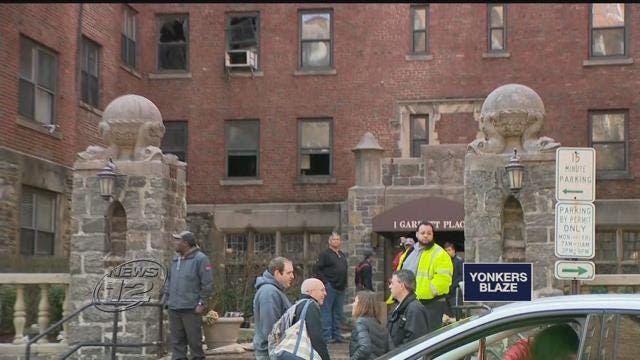 Some people left homeless by a massive apartment fire in Yonkers returned to their homes Thursday to find out what's left of their personal belongings.
The massive fire ripped through the the Parkview Avenue and Garret Place building Tuesday evening, leaving more than 100 people homeless.
Kerry Jackson lived on the first floor. She was just returning from vacation Tuesday evening when she encountered an inferno.
"I came back from this beautiful Caribbean vacation to find this. I now have to call somebody, go someplace," she says.
Nancy Perry also lived on the first floor. She was able to salvage some of her clothes.

"It was really hit or miss, certain closets were OK," she says.

Fire officials say the residents who lived on the sixth floor will not be allowed back in to their apartments. The fire ravaged that floor, collapsing the roof and leaving it almost a total loss.

Firefighters are still on the scene two days after the fire.

"The rigs that are still on scene are checking for hot spots and possible flare-ups," says Yonkers Fire Department Deputy Chief Christopher DeSantis.

Many of the displaced residents say they are temporarily staying with family and friends.
Jackson is ready to start over.

"I think I'm gonna try and rent something near here - short-term - and figure it out. I've been looking to buy, so maybe I'll buy a lot sooner," she says.