Residents: Proposed budget could significantly boost property taxes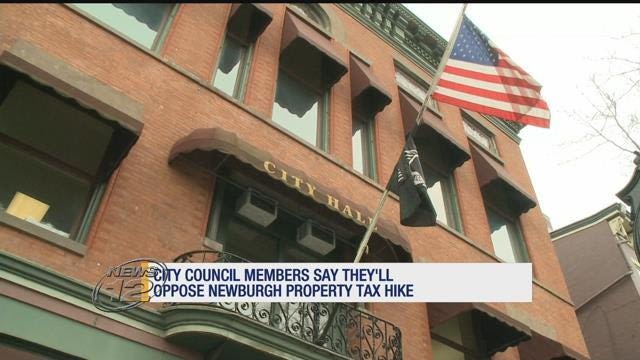 Residents in Newburgh say they are angry about a proposed budget that could significantly boost property taxes.
The proposal comes after City Manager Michael Ciaravino told council members last week that his proposed 2019 budget would likely include a property tax hike above the state-calculated cap.
Councilwoman Ramona Monteverde says she will oppose a property tax hike if the budget includes one. Councilman Jonathan Jacobson agreed, calling Ciaravino's budget dead on arrival if it has a tax hike.
Newburgh is reportedly facing a $900,000 deficit, with no funds to fix dangerously dilapidated public buildings, pay for higher employee health care costs, or match a federal grant for improved fire and safety.
Some residents say if taxes go up anymore, they can't stay.
City Council members say they have until the end of November to pass a budget for next year.
News 12 reached out to Ciaravino, but he has not returned calls.