Report: IS leader calling for retaliation after New Zealand attacks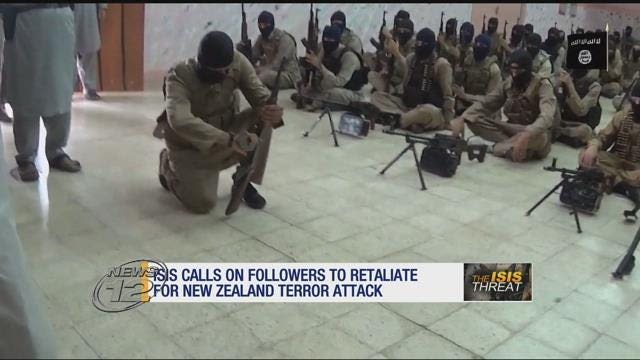 A spokesman for the Islamic State is calling for retaliation over last week's mosque attacks in New Zealand, according to the New York Times.
Abu Hassan al-Muhajir, in an audio recording, said, "The scenes of the massacres in the two mosques should wake up those who were fooled, and should incite the supporters of the caliphate to avenge their religion."  It was the first time the IS leader had been heard from in six months.
Last week's terror attacks at Christchurch left 50 people dead at two mosques.
The suspect called himself a white nationalist avenging attacks in Europe by Muslims.   
Meanwhile, the suspect police say is responsible for the attack has fired his lawyers and will represent himself at trial.
One of those attorneys says the accused killer apparently expressed no regret.
New Zealand's prime minister has declared she will deny him a platform for elevating his views.
She is also expected to change the country's gun laws.