Reliever Colten Brewer acquired by Yanks from Rays for cash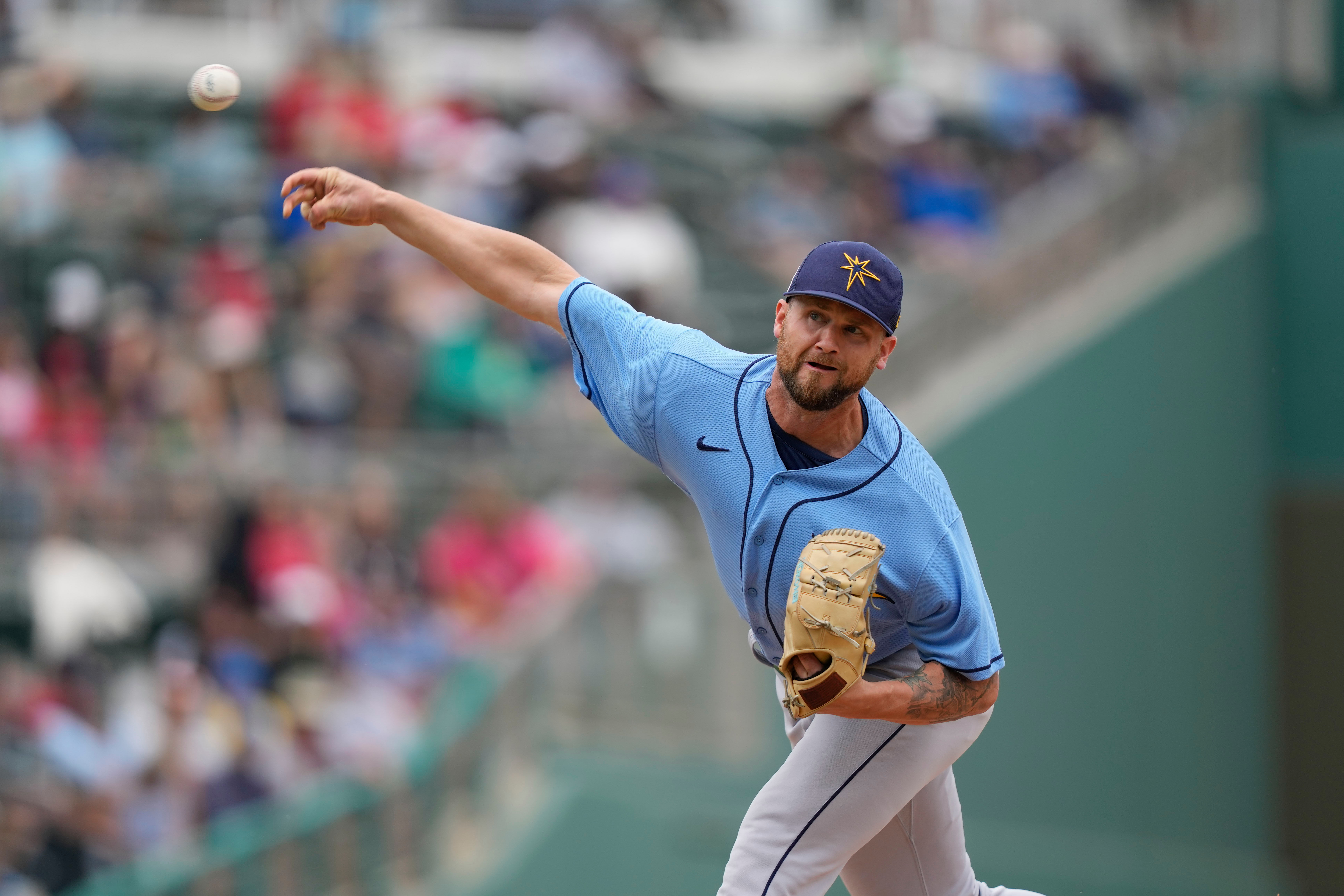 Right-hander Colten Brewer was acquired by the New York Yankees from the Tampa Bay Rays on Thursday for cash.
The 30-year-old has made one major league appearance since 2020, a one-inning outing for Boston at Houston on May 31, 2021. He was 1-1 with one save and a 4.76 ERA in 36 relief appearances last year for Kansas City's Triple-A Omaha farm team, striking out 42 and walking 18 in 39 2/3 innings, then was released on Aug. 3.
He signed a minor league contract with Tampa Bay in December and allowed an unearned in eight relief appearances during spring training, giving up four hits in 9 1/3 innings, striking out 15 and walking three.
Selected by Pittsburgh in the fourth round of the 2011 amateur draft and was taken by the Yankees in the 2016 winter meeting draft of unprotected players He spent 2017 in their minor league system, going 3-1 with a 2.82 ERA over 41 appearances at Class A Tampa, Double-A Trenton and Triple-A Scranton/Wilkes-Barre.
Brewer played in the major leagues with San Diego in 2018 and with Boston from 2019-21. He is 2-5 with a 5.04 ERA in 77 relief apparances and four starts.
New York announced the trade after a season-opening 5-0 win over San Francisco.
The Yankees made a flurry of moves before the game, including signing infielder/outfielder Franchy Cordero to a one-year contract.
Shortstop Anthony Volpe's contract was selected to the major leaguer roster and right-hander Johnny Brito was recalled from Triple-A Scranton/Wilkes-Barre.
Right-handers Scott Effross and Luis Gil (both right elbow surgery) were placed on the 60-day injured list, and outfielder Harrison Bader (left oblique strain) and catcher Ben Rortvedt (left shoulder aneurysm surgery) were placed on the 10-day IL, retroactive to March 27.
Right-handers Luis Severino (right lat strain), Lou Trivino (right elbow strain), Tommy Kahnle (right biceps tendinitis) and RHP Frankie Montas (right shoulder surgery), and left-hander Carlos Rodón (left forearm strain) were placed on the 15-day IL, retroactive to March 27.