Relief options if you're in debt from your kid's education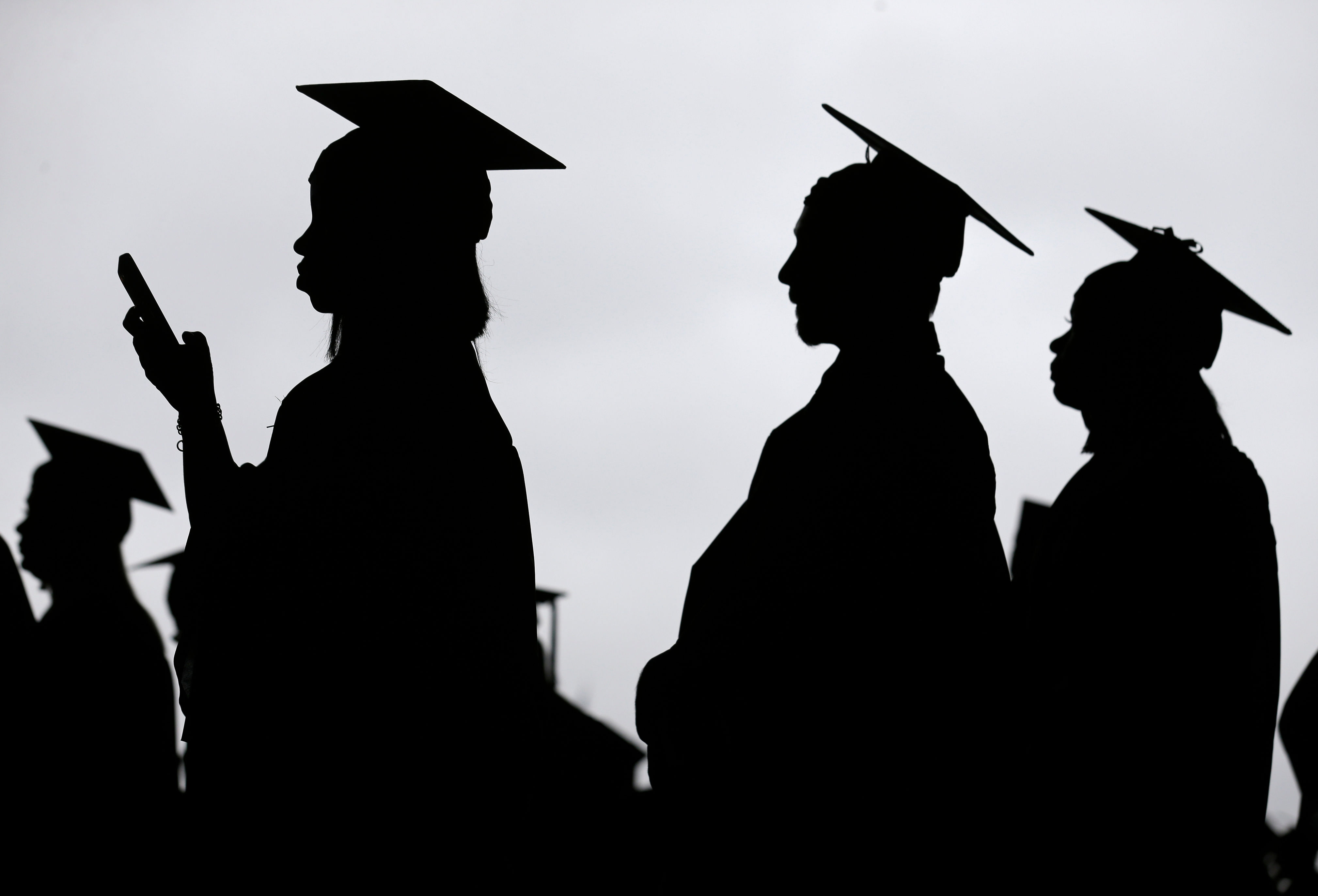 In January, the Department of Education unveiled details of a repayment plan overhaul that could halve monthly payments for many federal student loan borrowers. But one group, the 3.7 million parents who owe parent PLUS loans, won't benefit. Policymakers have long excluded parent PLUS loans from most relief, though the program looks much different today than it did during its 1980 debut.
While parent PLUS loans were initially intended as a tool for well-off families, says Robert Kelchen, a higher education professor at the University of Tennessee, Knoxville, they've increasingly become the loan of last resort for lower-income families. Parents, who can borrow up to the total cost of attendance per child (minus other federal aid) with PLUS loans, use the loans to fill funding gaps after their student hits the borrowing limit of no more than $7,500 per year from the government.
Parent PLUS loans come with higher interest rates and higher origination fees than undergraduate federal student loans, further accelerating the debt pileup. In total, parent PLUS loan borrowers have racked up $108.5 billion in loans - more than $29,000 per borrower on average.
"These are intergenerational debts," says Alpha Taylor, a staff attorney at the National Consumer Law Center in Washington, D.C., focused on student loans. "The parents have their own student loans, so they have their own debt that they're carrying. And on top of that, they're carrying their children's debt, and the children are also in debt."
Though the latest payment plan overhaul won't help, there are other options to get debt relief for parent PLUS loans.
PERMANENT FEDERAL RELIEF PROGRAMS
- INCOME-CONTINGENT REPAYMENT
An income-driven repayment plan extends your loan term, can lower your monthly payments and can lead to forgiveness. Four income-driven repayment plans are available for federal student loans, but parent PLUS loan borrowers are eligible for only the Income-Contingent Repayment plan. Payments are capped at 20% of a borrower's monthly discretionary income for 25 years. Any remaining debt is forgiven after that time.
You must consolidate your parent PLUS loans before you can sign up for an Income-Contingent Repayment plan.
- PUBLIC SERVICE LOAN FORGIVENESS
Parents who work for nonprofits and government sectors may qualify for the Public Service Loan Forgiveness program, which forgives remaining debt after a decade of repayment. Borrowers must consolidate their parent PLUS loan into a direct loan and sign up for Income-Contingent Repayment before applying for PSLF.
The parent who originally took out the loan - not the child who benefited from the loan - must work for a qualifying employer.
- DEFERMENT OR FORBEARANCE
Payments on all federal student loans are expected to resume this summer, but borrowers can still request payment pauses - known as deferment or forbearance - if they face financial hardships.
Consider other relief options first: Interest will accumulate during these pauses, and it will be added to your principal loan balance once payments restart. "You can have a situation where you're spending more time paying off interest than paying down the principal," Taylor cautions.
TEMPORARY PANDEMIC-TIED RELIEF
- STUDENT DEBT CANCELLATION
Some parent PLUS loan borrowers would qualify for student debt cancellation under President Joe Biden's proposal, which remains in legal limbo. Single parents who earn up to $125,000 per year and married parents earning up to $250,000 per year stand to have $10,000 in debt erased. Parents who received a Pell Grant to pay for their college education would get an additional $10,000 wiped from their balance.
The Supreme Court is expected to announce a final decision on Biden's plan by late June.
- INCOME-DRIVEN REPAYMENT ACCOUNT ADJUSTMENT, OR WAIVER
Starting this spring, a one-time automatic income-driven repayment account adjustment from the Education Department will give borrowers credit for any month the loan has been in repayment, forbearance or deferment, moving some parent PLUS loan borrowers closer to forgiveness. Contact your student loan servicer and ask about enrolling in the Income-Contingent Repayment plan as soon as possible to take full advantage of the waiver.
The automatic adjustment will also apply to PSLF-eligible loans, including consolidated and unconsolidated parent PLUS loans.
BANKRUPTCY
Government guidance released in November aims to make it easier for borrowers to get student loans discharged in bankruptcy. Most borrowers with long-term parent PLUS loans who are considering bankruptcy to get relief should wait until the income-driven repayment waiver is applied before pursuing bankruptcy, says Stanley Tate , a Missouri-based bankruptcy lawyer who specializes in student loans. The waiver could wipe out their loan automatically if they've been in repayment for over two decades.
However, it may be worth exploring bankruptcy now "if you're someone who can't afford Income-Contingent Repayment, you've had the loans for over a decade (and) you're closer to your retirement than you are to the beginning of your work history," Tate says.
_________________________
This article was provided to The Associated Press by the personal finance website NerdWallet. Eliza Haverstock is a writer at NerdWallet. Email: ehaverstocknerdwallet.com. Twitter: ElizaHaverstock.