17 recommendations to safely vote in-person during the COVID-19 pandemic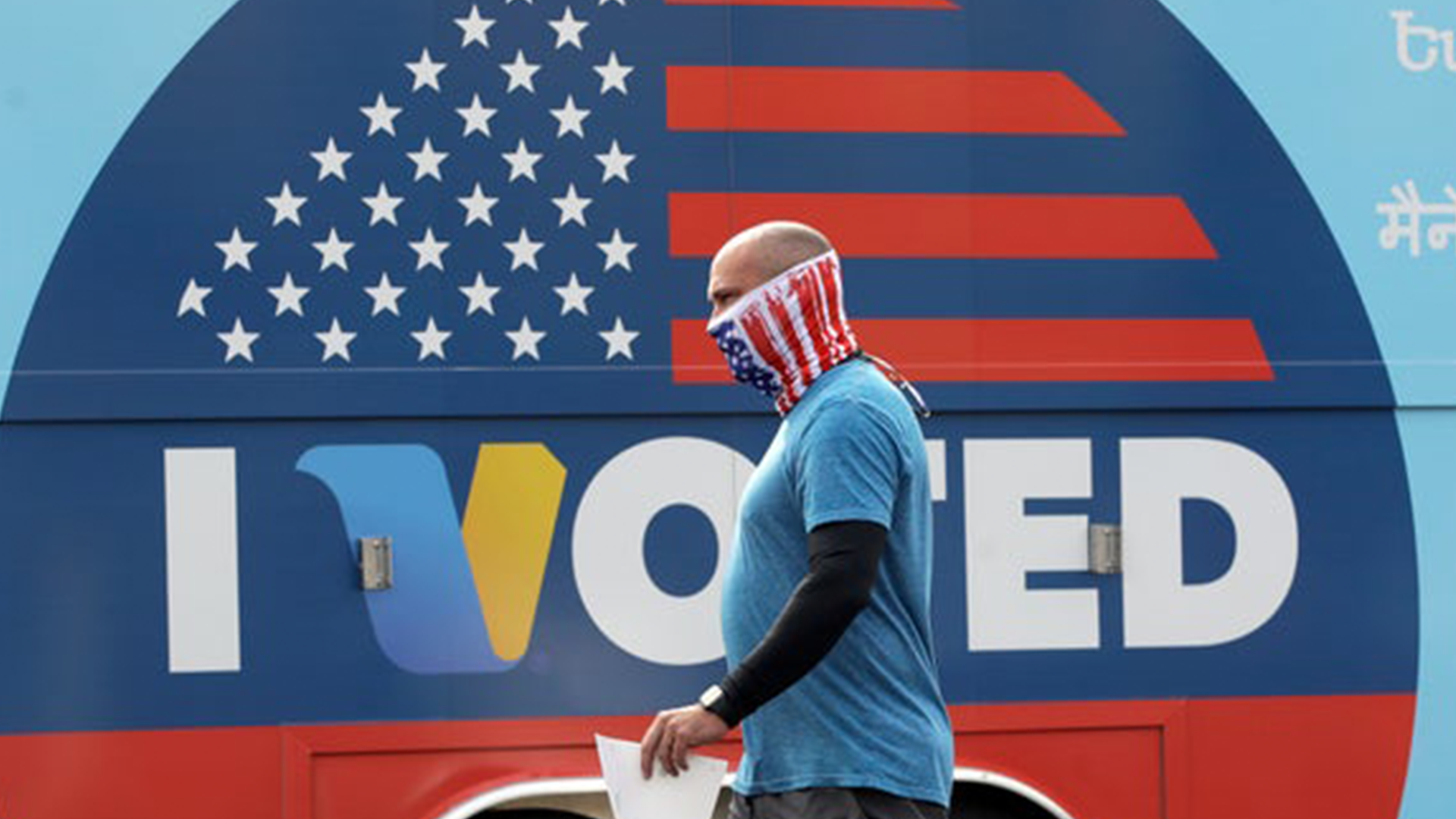 The CDC says that the more an individual interacts with others, and the longer that interaction, the higher the risk of COVID-19 spread.
Here are the recommendations for voters:
1. Wash your hands before entering and after leaving the polling location.
2. While in the polling location, use alcohol-based hand sanitizer frequently, especially after touching surfaces frequently touched by multiple people, such as door handles or voting machines.
3. Cover coughs and sneezes with a tissue or the inside of your elbow. Throw used tissues in lined trash cans. Wash your hands or use an alcohol-based hand sanitizer.
4. Wear a mask.
5. Maintain at least 6 feet of distance from others. It is important to continue social distancing even when you and others are wearing masks.
6. Do not disinfect or wipe down the voting equipment yourself. Electronic voting equipment can be damaged by cleaners and disinfectants. If you use hand sanitizer before touching the voting equipment, ensure your hands are completely dry to avoid damaging the equipment. Wash your hands or use alcohol-based hand sanitizer after using the voting equipment.
7. Avoid crowds
8. Vote at off-peak times, such as mid-morning.
9. If driving to the polls and your schedule allows, monitor the voter line from your car and join it when it's shorter.
10. Check your voting location and requirements in advance because they may have changed due to COVID-19.
11. Verify your voter registration information is correct in advance of reporting to the polling location.
12. Contact your local or state election office for additional information for voters with disabilities.
13. Make sure you have all necessary documents to avoid delays at the polling location.
14. If possible, complete any registration forms prior to arriving at the polling location.
15. Where possible, review or complete a sample ballot at home to speed the process of casting your ballot at the polling location.
16. Bring your own black ink pen.
17. Bring a stylus or similar object for use with touchscreen voting machines, but check with poll workers before using it.