Rain doesn't dampen New Rochelle street fair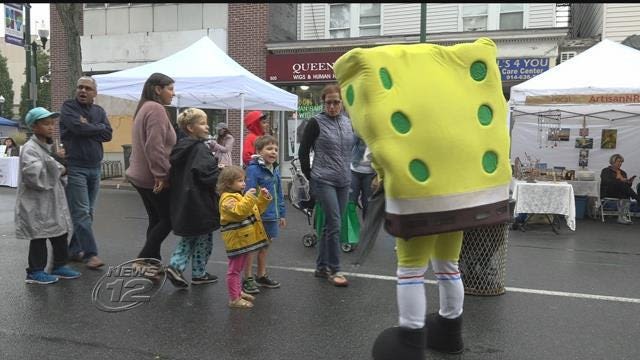 The annual street fair in New Rochelle was shining through the rain this weekend.
The sixth annual fair transformed Main Street into a fun-filled festival with artists, artisans, crafters, entertainment and an international assortment of food. 
This year, the crowd seemed a little smaller than usual but that didn't stop the families who did come out from having a lot of fun. "From selling toys and clothing and food vendors, food trucks, we have sage cafe, music, different types of music, face painting, henna painting - we have it all," says Michelle Oliveros.
The New Rochelle Street Fair has grown to become one of the largest downtown events in the Hudson Valley.