Police officers hand out Halloween candy at Lincoln Park in Yonkers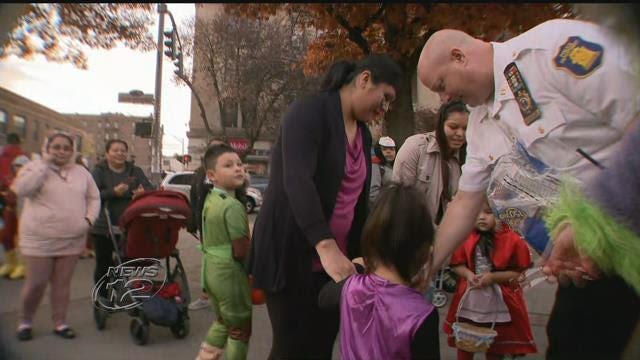 The Yonkers Police Department got into the spooky spirit at Lincoln Park in Yonkers on Wednesday.
The costumed-crime fighters from the 3rd Precinct handed out candy to dozens of children during a Halloween event.
Officers said they decided to hand out the candy this year because they had no candy to give to the 200 to 300 trick-or-treaters in the area last year.
The officers had help from students decorating a patrol car with spiders, lights and creepy cobwebs.
The business improvement district donated more than 100 pounds of candy for the event.