Police: NYPD officer from Yorktown Heights fatally shot in the Bronx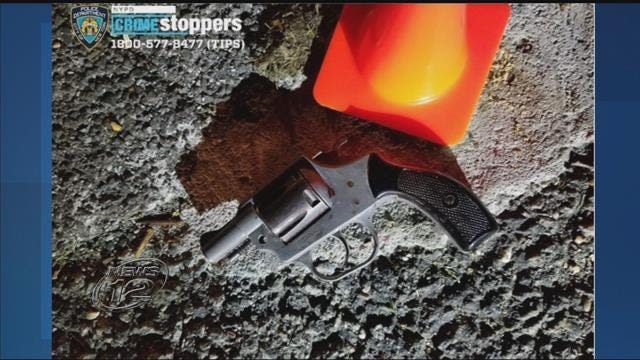 Officials say a police officer from Yorktown Heights was shot and killed in the Bronx early Sunday morning.
They say Officer Brian Mulkeen, 33, was killed around 12:30 a.m. in the Edenwald section of the Bronx. Officials say Mulkeen was patrolling the Edenwald Houses as part of the Bronx Borough Anti-Crime Unit with four other officers.
Three of the officers, including Mulkeen, got out of their patrol car to question a 27-year-old man they say looked suspicious.
Police say the man ran away, and that Mulkeen and his partner chased him down and wrestled him to the ground.
They say Mulkeen can be heard on a body camera yelling, "He's reaching for it." Police say numerous shots were fired from Mulkeen's gun, and that Mulkeen was struck three times.
It is unclear if Mulkeen had fired his own gun. Five other officers then shot the suspect, who was pronounced dead at the scene.
The suspect has been identified as Antonio Williams, of Binghamton, New York. Officials say he was on probation for a narcotics-related arrest last year.
A .32 caliber gun that police say belonged to the suspect was recovered.
Mulkeen was transported to NYC Health + Hospitals Jacobi where he was pronounced dead.
Officials say Mulkeen had been a police officer for nearly seven years. He leaves behind his girlfriend, who is also an NYPD officer in the Bronx, along with his mother, father and sisters.
He lived in Yorktown Heights, in Westchester County, but was a native of of Orange County, where he attended Monroe-Woodbury High School. He also attended Fordham University, where he was a captain of the field team, competing in weight throw and hammer throw. He graduated in 2008. The university told News 12 Mulkeen had recently decided to rejoin the program as a volunteer throwing coach.
Dozens of NYPD officers lined up outside of NYC Health + Hospitals Jacobi Sunday morning to give a final salute to the officer.
Gov. Andrew Cuomo ordered flags at half-staff in Mulkeen's honor.
Police Chief Terence Monahan said, "Brian was a great cop dedicated to keeping this city safe. In fact, just last night he arrested a man in possession of a gun in the very same precinct."