Police: 3 suspects flee police pursuit following car crash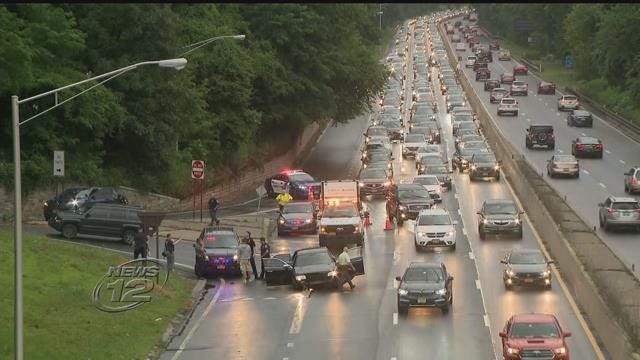 Three people are still on the run this morning after a police chase ended in a crash Thursday night. 
Police say they tried to pull a black Chrysler vehicle over on the Saw Mill River Parkway in Yonkers around 6:15 p.m.
The driver refused, and wound up crashing into an innocent bystander's white Mercedes.
All four people being chased got out and started running. Police say one of them was arrested.  No information about the suspect charged has been released.
Police recovered a loaded firearm.
It's not clear if anyone in the vehicle that was hit was injured.