Police: Bedford couple faces charges after teens flee house party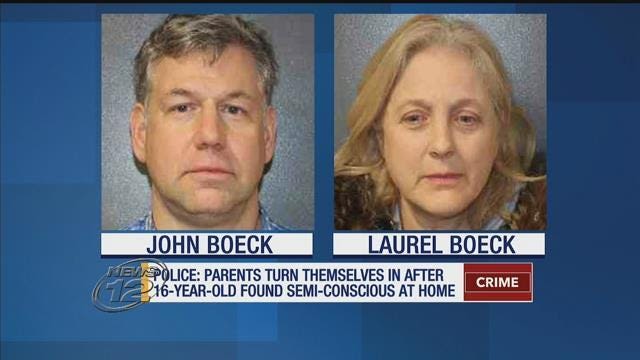 Updated: As of Feb. 28, 2021, charges were dropped against John and Laurel Boeck in this case.
A Bedford couple turned themselves in to police Friday night after a Sweet Sixteen party at their home sent nearly 40 teenagers running into the street, police said.
Laurel Boeck and her husband, John, faced charges including endangering the welfare of a child. Their 16-year-old daughter had alcohol in her system and was high on marijuana, according to police. The charges were dropped on Feb. 28, 2021.
"We all made a few silly mistakes and we took care of it," Laurel Boeck told News 12. "Everything's fine now."
Police responded to a 911 call Friday night to find dozens of teenagers running from the house and the couple's daughter semi-conscious on the floor, officials said.
An attorney representing the Boecks said in a statement, in part, that the parents "were absolutely unaware kids snuck alcohol into their basement" during the party and called 911 when they found out about the alcohol consumption.