Parents: Sex questionnaire given to kids at confession crossed line of decency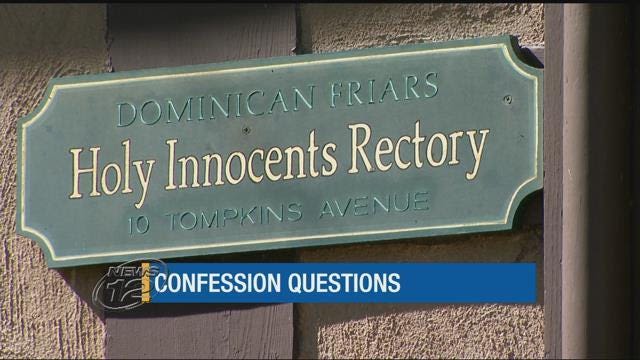 Parents whose children attend Holy Innocents Roman Catholic Parish in Pleasantville say a controversial questionnaire about sex was given to their eighth-grade children during confession.
The "examiner of conscience" questionnaire asked students about various commandments, and focused on topics like masturbation, pornography and contraception.
"As parents we feel like they took the rights and responsibility that parents have to talk their children about the sensitive topics," says parishioner Maria Peters.
News 12 went to the rectory and tried to talk to Father Bernard Timothy, but was told he was unavailable and that church officials had no comment.
News 12 obtained a letter given to the parents. It apologized for the unfortunate situation. The parents were told that a religious teacher at the church gave the students the letter and that the questions will no longer be used.
Some parents remain skeptical and say they may leave the church to ensure it does not happen again.