Parents say latest online trend directs kids to harm themselves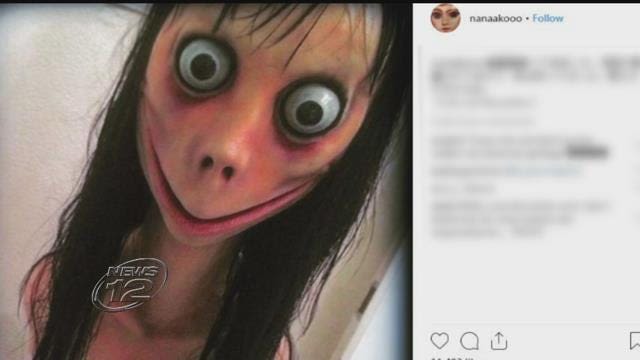 Many Hudson Valley parents say they are concerned with a trend online that directs kids to harm themselves or even take their own life.
The Momo challenge is a game reportedly played on WhatsApp, Facebook and YouTube that encourages kids to inflict harm on themselves or others.
Yorktown Police Chief Robert Noble says concerned parents alerted the department to the challenge, so they posted about it on Facebook.
Parent Margaret Glynn says Yorktown Central School District sent out an email Wednesday alerting parents about the Momo game.
Noble advises parents to ask their children if they have heard about or participated in the challenge.
Both Facebook and YouTube have released statements saying they do not allow - and actively remove -- content that promotes self-injury or suicide.