Panarin, Barzal, Palmieri selected to 2020 NHL All-Star Game rosters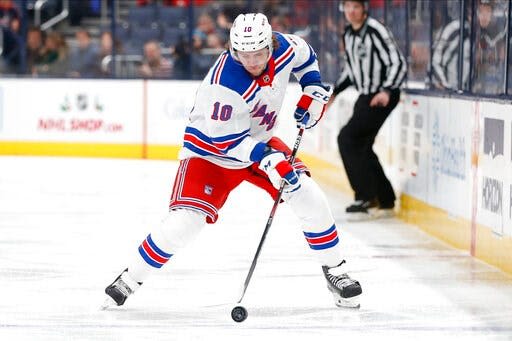 The Rangers, Islanders and Devils will send their leading goal scorers to the 2020 NHL All-Star Game.
The league announced Rangers winger Artemi Panarin, Islanders center Mat Barzal and Devils winger Kyle Palmieri have been selected to the All-Star Game on Jan. 25 in St. Louis.
Barzal and Palmieri will be making their second consecutive All-Star Game appearances, while Panarin was selected for the first time in his career.
Panarin sits in the top 10 in leaguewide stats for points, goals and assists, with 51 points on 21 goals and 30 assists. Barzal's 16 goals and 17 assists both lead the way for the Isles, who sit in second place in the Metro division.
Palmieri leads his team with 27 points thus far this season for the struggling Devils, who are among the league's worst teams.
The Stanley Cup champion Blues will host this year's All-Star festivities and led the way with three All-Star selections - Alex Pietrangelo, Ryan O'Reilly and Jordan Binnington.
Panarin, Barzal and Palmieri will be joined on the Metro squad by Pittsburgh's Jake Guentzel, Philadelphia's Travis Konecny, Carolina's Doug Hamilton, Washington's John Carlson and Braden Holtby and Columbus' Seth Jones and Joonas Korpisalo.
Capitals star Alex Ovechkin was voted captain of the Metro All-Star team, but will not attend in order to prepare for the remainder of the year, according to NHL.com.