Over 2 dozen displaced after fire rips through Sleepy Hollow building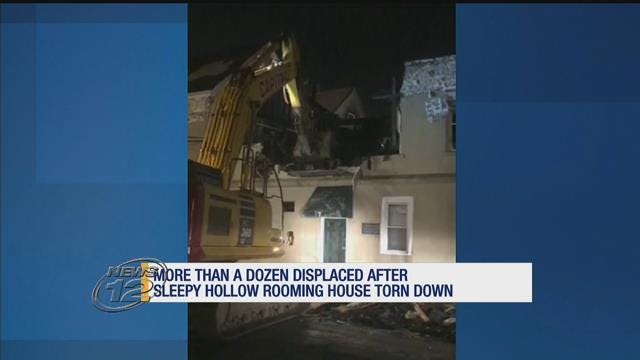 More than two dozen people are now displaced from their rooming house after fire crews tore the building down overnight.
Heavy flames engulfed the Barn-Hart Avenue building around 2 p.m. Thursday.
Firefighters battled the blaze for more than two hours.  A million gallons of water were used to extinguish the flames.
"Between the roof collapsing and the second floor getting ready to sag with all the water, there was no saving it," said Sleepy Hollow Fire Chief John Korzelius.
The building was once a bar before it became a rooming house where people rented rooms to live.
One police officer was treated for smoke inhalation and has been released.
Neighbors who used to live there say they are praying for those that lost their homes.
The cause of the fire is still undetermined, but fire officials say it's not suspicious and may be electrical.
The Red Cross is helping the 27 people who are now homeless.