Orthodox community raises nearly $50K for detective killed in Jersey City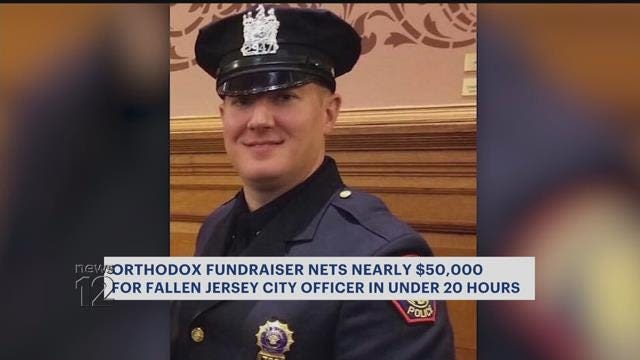 Orthodox Jews in Rockland and across the Hudson Valley have raised nearly $50,000 for the family of the Jersey City detective killed in Tuesday's gun battle - and they did it all in less than 20 hours.
The fundraiser for Detective Joseph Seals was started by members of the Orthodox community Wednesday morning on a crowdfunding site catering to Jewish people.
In less than four hours, the fund raised more than $25,000, with many Orthodox Jews in the area contributing.
Those in Rockland County who helped get the word out about the fund tell News 12 local Jewish people are frightened and want to do everything they can to help everyone, not just those from their own community who were killed.
Local religious leaders also tell News 12 that because so many Orthodox Jews don't have home internet or cellphones, they went out of their way to borrow phones and computers from others just to make sure they donated.
Local leaders tell News 12 that many Orthodox Jews, including some from in Monsey, are planning to attend Detective Seals' funeral. It is scheduled to take place Tuesday in Jersey City.