Orange County weighs $1M plan to advertise for Legoland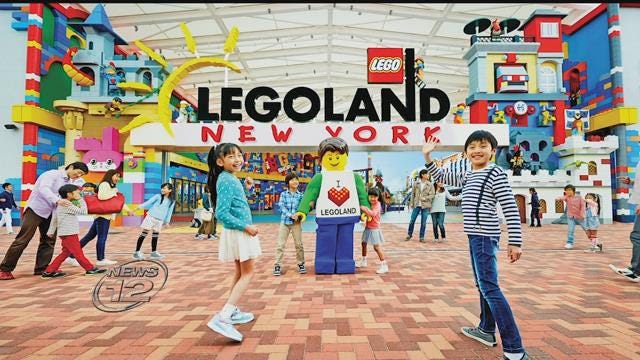 Orange County officials are seeking approval to fund a regional marketing campaign for tourism attractions like Legoland.
State Sen. James Skoufis is outraged that county officials are considering spending up to $1 million a year on advertising for Legoland.
"This is a company that is already receiving tens of millions of dollars in subsidies and tens of millions of dollars in property tax breaks," says Skoufis. "And it's astonishing that the audacity is that they can come and ask taxpayers to now pay for their advertising."
County officials say the Legislature has been asked to consider funding a regional marketing campaign that would market other area tourism attractions and attach them to Legoland marketing.
Legoland officials say it makes sense for Orange County Tourism and Legoland's marketing teams to work together to promote both Orange County and the theme park.
A spokesperson for Legoland tells News 12, "As far as the financial aspect goes it's based on the fact that Legoland New York Resort will be generating several million dollars per year for Orange County in hotel bed tax."
Some residents say they think advertising for the park is a good idea. They also hope Legoland will bring jobs to the area.