Officials investigate claim of police brutality in Port Jervis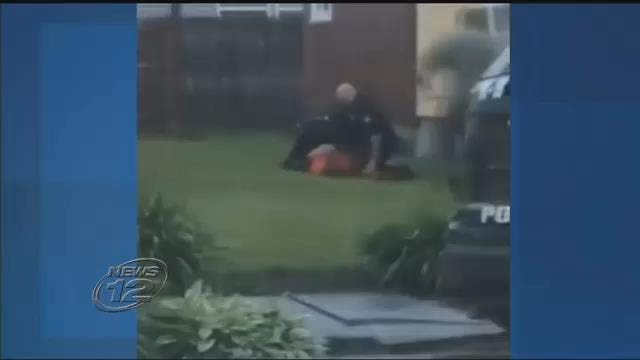 Port Jervis officials say an administrative investigation is underway following a viral video showing what some have called police brutality.
The video posted to Facebook appears to show a Port Jervis police officer kneeing a suspect while trying to subdue him on the ground.
The suspect then appears to be punched by someone in plain clothes who seems to somehow be involved in the arrest.
The video was taken outside of 30 Pennsylvania Ave. on Thursday. It's not clear when it was taken or what prompted the arrest.
It's also not clear what happened before the recording started. Authorities have not yet released any information about the suspect or the status of the arresting officers.
Calls and emails to the Port Jervis police chief have not been returned.
The Orange County District Attorney's Office is also investigating the incident.