Nurse aims to educate about mental health, suicide prevention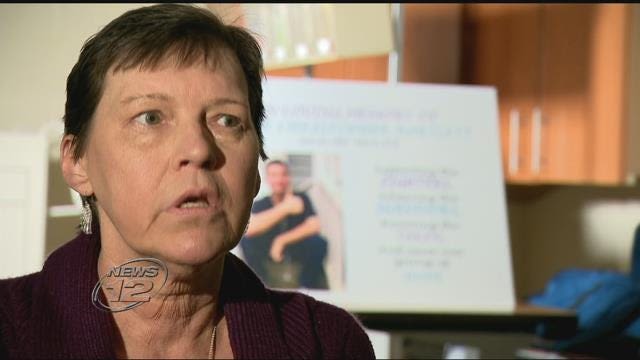 A nurse who has had her fair share of tough times is using Blythedale Children's Hospital in Valhalla to educate patients and the entire community about mental health and suicide prevention.
Suzanne Bartlett, a nurse who works with employees at the hospital, has had many struggles in her life. Her husband, a retired NYPD officer who served at Ground Zero, died of a heart attack in 2010.  The tragedy deeply affected her son, Peter, who was already struggling with mental illness.
A couple of years later, Bartlett said her son called to say he had taken too many pills.  He survived the incident, but in May of last year he committed suicide.
"He didn't think he mattered. I think a lot of people when they're in that state don't think they matter and they don't realize how much they do," she says.
It was at that moment that Bartlett decided that she would prove that her son did matter.
Bartlett says she is planning to create an anti-suicide program at Blythedale, even though she has now been diagnosed with stage 4 cancer.
"I honestly don't have time for cancer because I'm on this mission that I want to do," she says.