No winner yet: Powerball jackpot climbs to $750M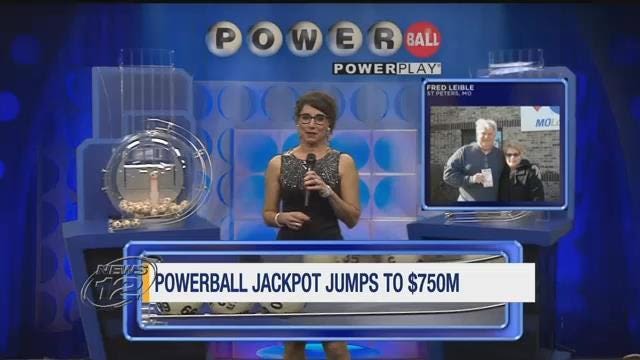 The Powerball jackpot has climbed to $750 million after there was no winner in Saturday's drawing.
There were some million-dollar winners in New York in the drawing. The numbers drawn Saturday night were 24, 25, 52, 60, 66, and the Powerball was 5.
The grand prize is now the fourth largest in Powerball history, and the next drawing is Wednesday night. According to Powerball, the jackpot currently has a cash value of about $465.5 million.
The chances you have of winning are one in 292.2 million. No one has won the jackpot since the day after Christmas.