New Rochelle rolls out new free shuttle service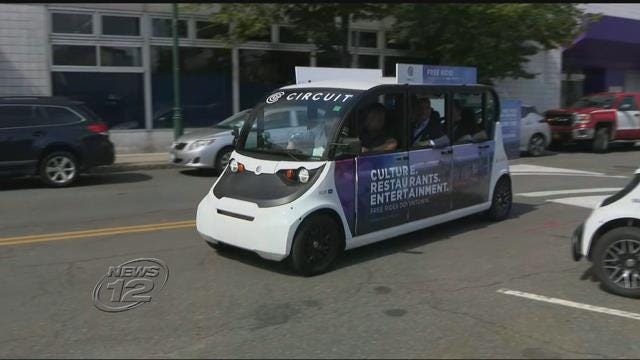 Hop on board! A new on-demand shuttle service was introduced to one Westchester city today.
Residents and visitors now have a new free way of getting around downtown New Rochelle starting today.
City leaders and county officials cut the ribbon to mark the launch of Circuit NR.
It's a free shuttle service that transports riders along several routes, through highly trafficked areas of New Rochelle 's booming downtown.
The new on-demand service is rolling out with three all electric shuttles, and some of Westchester's top officials took it for a test ride. "It was smooth and it was fun.
The windows are big and wide open. I think it's going to be a huge success," says Westchester County Executive George Latimer.