New Normal: President Biden rolls out new plans for vaccine effort--is US on track for herd immunity?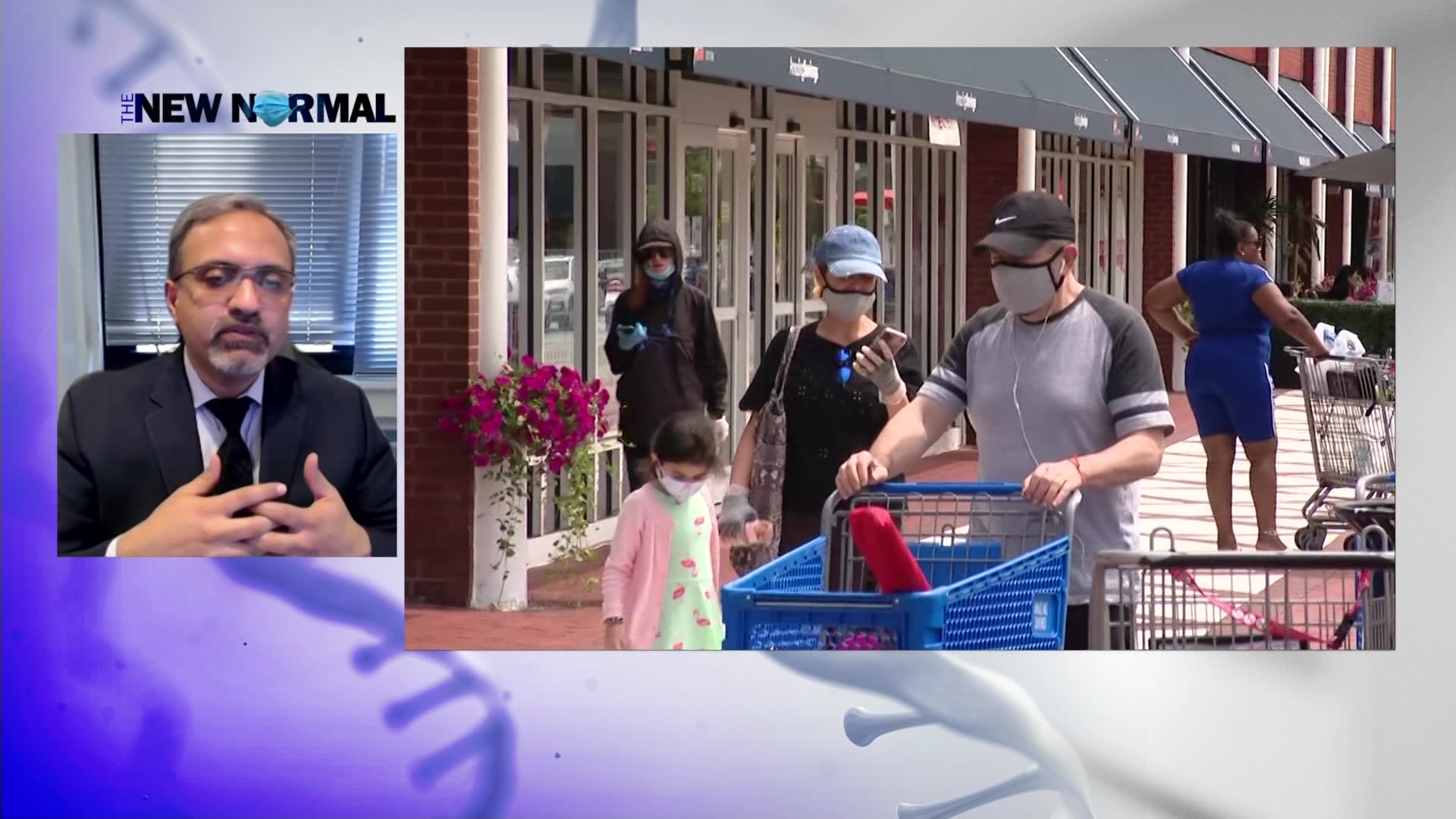 President Joe Biden is rolling out a new plan and goal as demand continues to drop for vaccines across the U.S.
Biden wants to deliver at least one dose of COVID-19 vaccines to 70% of adult Americans by July 4. The new goal includes fully vaccinating 160 million adults by Independence Day.
"Get vaccinated. In two months, let's celebrate our independence as a nation and our independence from this virus," says Biden.
Dr. Waleed Javaid, director of Infection Prevention and Control at Mount Sinai Downtown, discusses whether reaching herd immunity is critical to stopping the spread of COVID-19.
Dr. Javaid says it's important to have a goal. He says it gives people a visual as to what July 4 could look like if we are vaccinated.
According to Dr. Javaid, when people get vaccinated the chance of getting infected decreases dramatically. He says you could be that one in a million statistic that gets infected even after getting vaccinated.
New Jersey Gov. Phil Murphy is worried about people congregating at bars when the state reopens.
Dr. Javaid says people are responsible for their own health so they should follow social distancing and wearing a mask when it's crowded.
When going to places such as hair and nail salons, Dr. Javaid says it's still important to wear a mask and practice social distancing.
The Food and Drug Administration is on the verge of approving the first COVID-19 vaccine for younger kids ages 12-15. Pfizer is also hoping to apply for emergency use authorization for kids ages 2-11 by the next school year.
Dr. Mundeep Kainth, from Cohen Children's Medical Center, says the FDA reviews the data, and it's very promising news that these kids could be protected against COVID-19.
Doctors need to make sure the vaccine is safe for younger kids. Also, some parents are still hesitant about getting their children vaccinated.
The FDA is expected to have its decision on the Pfizer shot for kids 12 and older sometime next week.